Legit Survival: Coastal Village II Map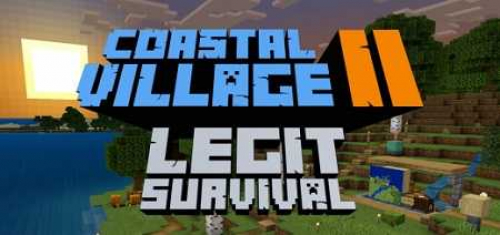 Check out the Legit Survival: Coastal Village IImap, where you can visit a small village and discover new opportunities in a game adventure. In this village you will find quests, battles with raiders and other activities that are necessary for full survival.

Video preview:

This is not just a quiet village, there are raids of robbers, many structures with valuable resources that must be explored, an enchantment table, a smelting furnace. In general, you will have something to do here.

See the full list of what to expect below.

Lots of resources and items.
A full set of armor and weapons made of diamond and netherite.
Various building materials and ores.
Chests and other secret treasures.
Anvil.
Ender Chest for storing items and blocks.
Portal to the mine for the extraction of netherite.
Automatic farms for birch, spruce, wheat.
Bee farm.
Automatic Blast Furnace.


Legit Survival: Coastal Village II Map