The Liminal Zone (Big Island Update) Map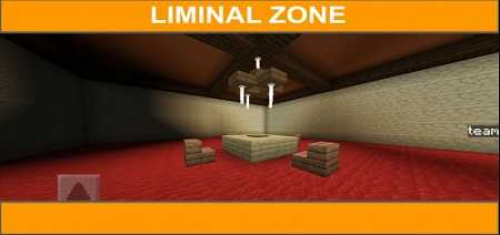 Have you heard about The Backrooms game? These are anomalous rooms that look very frightening or psychologically frightening, somewhere terrible entities run through that make you even more scared. Passing further and further, you imperceptibly find yourself in a labyrinth. The Liminal Zonemap was created on the same principle and many levels are taken from that endless labyrinth. You need to go through as many rooms as possible and stay alive. This map is definitely for the brave players.

A warning. This assembly is still in development, so there may be errors and lags.




On the map you will meet various entities, some of them are taken from The BackBlocks.
Several levels are available. Be careful and think through every step you take. That's the only way you can get to the very end and survive.
Each room has its own characteristic design and style. For example, on level 0 the location resembles an abandoned store of the 90s, the walls are yellow, the lamps are flickering and getting on your nerves, the smell of wet carpet is crazy. All this creates a gloomy atmosphere and so every level.
In some parts of the labyrinth there will be chests with various items or food. So you can restore your resources.

Some of the levels are shown in the photo below:


The Liminal Zone (Big Island Update) Map