Gun Map PVP Woodsmak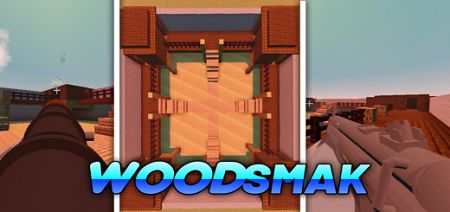 Tired of surviving and constantly extracting resources, then download and install the Gun Woodsmak map and fight with other players or friends. The map is a fenced area with various shelters and shooting ranges. The colorful design won't bore you quickly, and the new weapons will certainly please you. Enjoy!

Functions

• PVP mode.
• The minimum number of players is 2. The maximum is 10.
• 4 types of new weapons.
• Bright design.

Below are in-game screenshots that fully display the map.