Phasmofriend Stranger Map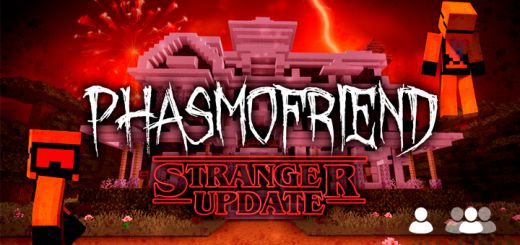 On the Phasmofriend map you will play; you will be able to fight with your friends as a ghost. The plot of the map is based on the popular game of the same name. An atmosphere of horror and fear will haunt you. The new version of Stranger you need to find invisible entities and prove their existence. But you will not even notice how you become the object of the hunt. This monster will create such conditions that you will not have the strength to defend yourself. The victory will be for the most courageous and courageous.

How to play?

Just like in a horror game, you will have to track ghosts and collect evidence of their existence. Someone started a ritual to summon the ghosts and they began to take over the city and destroy it. Become a real ghost hunter. Every location in the city is available to you. Explore everything together with your friends to drive all entities back to the underworld.

Functions

• Multiplayer mode or you can play alone.
• Music from the original game.
• Over 6 unique items.
• In-game store.
• 4 different maps.
• Challenging gameplay.
• Detailed environment.
• Two languages available.

Essences

Ghost

If he holds an ax, then the hunting mode is turned on and you can change the size. Causes the light to flash, and if the light hits anyone, it will shock in a radius of three blocks. Players around will get deaf and blind for a while.
The second ability is light control. Used as a card. Turns off the lights and inflicts a Sanity Strike on players three times.

Passive enemy DARK

Appears in 50% of cases if the player turns on the light through the light box. As soon as the player looks at the monster, the player's life will decrease.

Items

• Speed Potion

Removes the VECNA mark and protects from execution.

• Red Candle

Lights the way as long as you hold it.

• Redstone Torch

Use to see where the ghost is hiding. Just place on the block.

• Suspect Soup.
• Crucifix.
• Ribbon.

Changes in the new version

• Updated some locations.
• Added a map.
• Added more sounds.
• Added new mechanics.
• A new mob has arrived.
• Fixed bugs.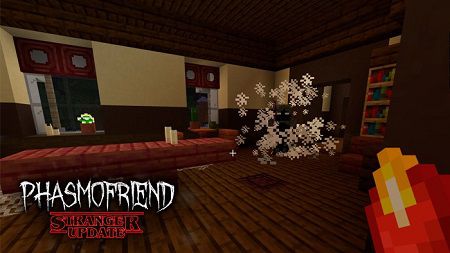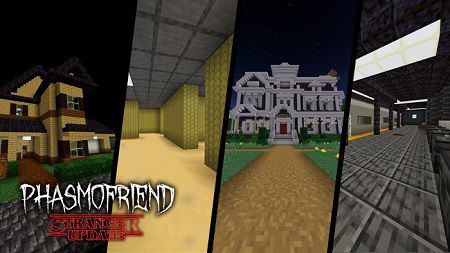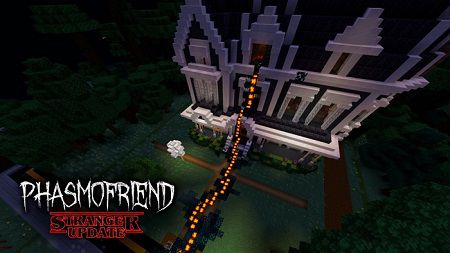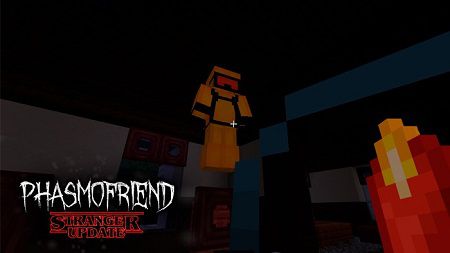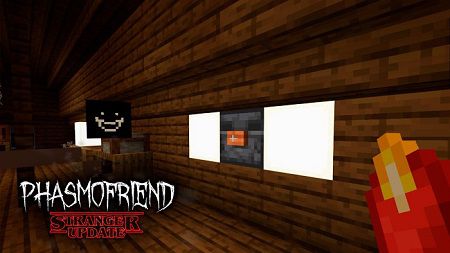 Phasmofriend Stranger Map