Phasmofriend? The Backroom Update Map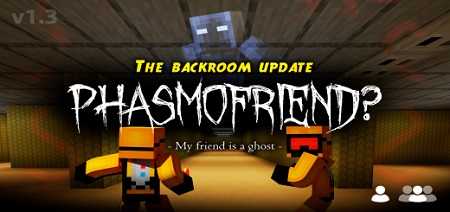 We present you the Phasmofriend map in the psychological thriller genre. You can try yourself as a ghost and scare your friends. Survival will be creepy enough, only the bravest will be able to win. In the new update, the author added the already famous map in the open spaces of Minecraft - The Backroom, which is also no less scary.

A video review of the card is presented below.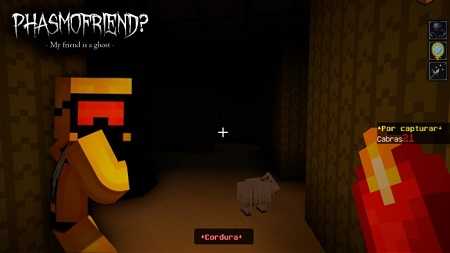 You can invite friends to the map to start the game. Some of you will become a ghost and have to chase and scare others. It will be scary, but very fun.

You can move around different worlds to deal damage to everyone who enters your territory.
Also, the ghost can turn on or pump out the lights in the house, use this to your advantage.

Players need to find the mark of the devil and return all the goats that came out of there. To do this, you can buy valuable items from a merchant in order to simplify your actions.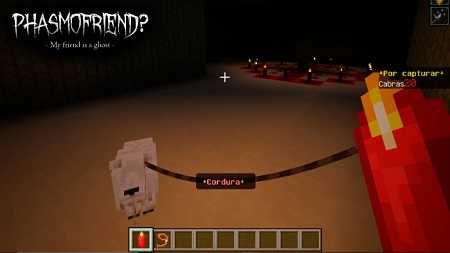 You can also adjust the ghost mode to suit your abilities if you play solo mode, and also if you do not want to play for it.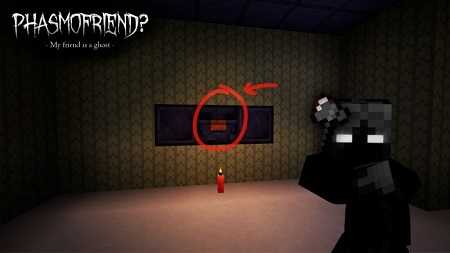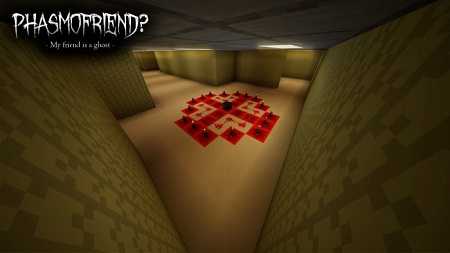 Find and activate the lobby symbol. This way you will get a story mode, where new sections of the game will appear in the future.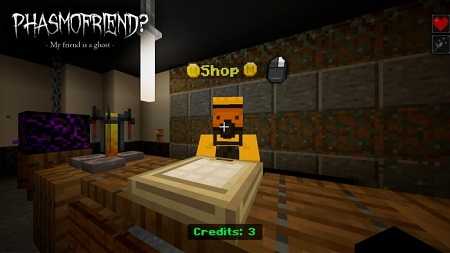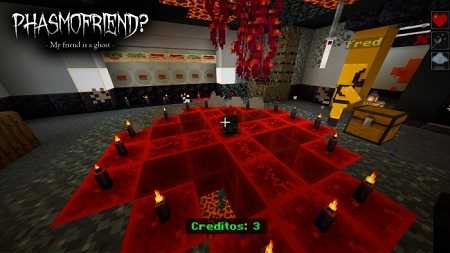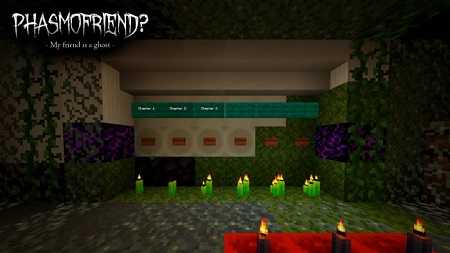 New update
Additional map Backroom.
Hints in the game.
New textures and visual effects.
New sounds and animations.
Changes in light.
Possibility to play alone.
The number of goats is displayed.
New game introduction mechanic.
Fixed crashes and errors.
There are new things to buy in the store.
Phasmofriend? The Backroom Update Map