Block Modern Mansion Map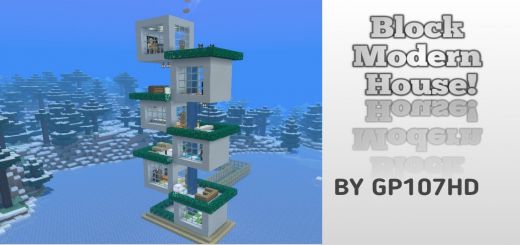 On the Block Modern Mansion map, you will find a building with a custom design. The house is equipped with various decorations and furniture and is suitable for a comfortable life in a blocky world. The unique design will delight any player. The rooms of the house are made in the form of blocks with panoramic windows. Each floor is staggered.

The construction itself is located in a snowy biome, so the review will be on the winter nature.

The author recommends additionally downloading textures to enjoy the creation at 100%.

Below are pictures of the Mansion so you can see how it looks in the world.