Labyrinth in Library Map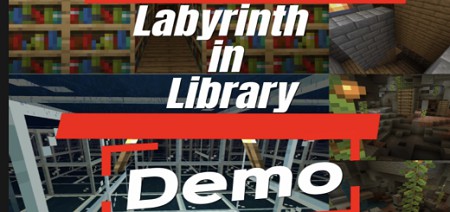 Try your hand at the Labyrinth in Library map. Here you are waiting for various kinds of tests, and you can check how good you are at Minecraft. The tasks will be parkour, puzzle labyrinths and much more.

Keep in mind that this is still a beta version, so there are not many tasks. But soon the map developer will add a lot of innovations. So, stay tuned.
Map generation time is approximately 5 minutes.

Check out the screenshots below.