Zombie Apocalypse Map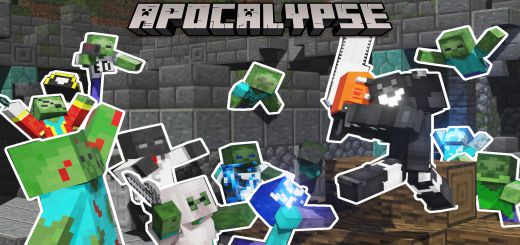 The Zombie Apocalypse map is a limited space with endless monster generation. This is a challenge for you and your abilities. See if you can survive in such conditions. Buy weapons to effectively destroy crowds of creatures.

Functions

• Support for multiplayer and single player.
• There is an in-game store.
• Coins can be obtained by killing zombies.
• There are 20 waves of monsters in total.
• The winner will be the player who survives to the last wave of mobs and destroys everyone.
• Only 5 types of zombies, which differ in the strength of impact and health.

Rules

• To collect coins, kill the creature and stand next to the currency.
• To buy equipment, stand at a distance of 3 blocks from the store.
• When you die, you go into spectator mode.
• You can't go outside the map.

In this update, the author warned about a bug that he will fix in the future.

1. You can not collect coins after two consecutive games. To remove the bug, you need to die and start the game again.