Fly Spy Map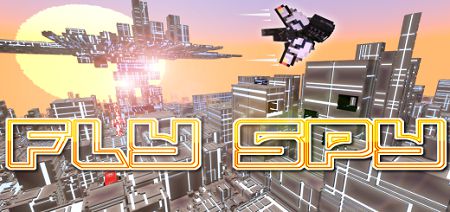 On the Fly Spy map, you find yourself in a fantastic city of the future, in which the machines have captured humanity, and you need to save it. A map with a story, tasks, skins, and bases, made specifically for a cool game in the world of Minecraft.

Plot

In the big space, the human world once created a technical base with various mechanical devices. But there was an uprising of these machines, and you, as a representative of the human race, go there as a spy to find the cause and neutralize the enemy.

Location

All actions will take place on the base, which is built of metal structures.

The author has created a radio link that you will contact to find out what you need to do.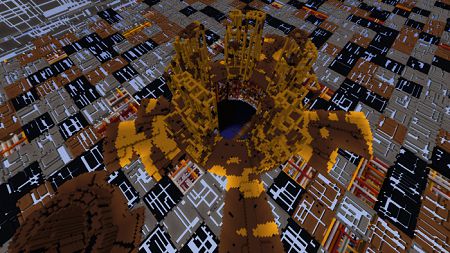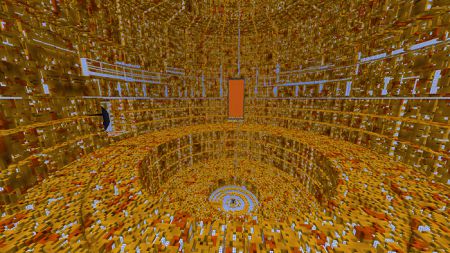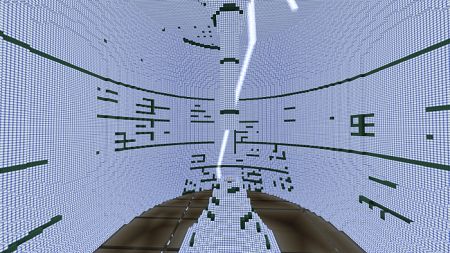 Target

Explore the area and complete 20 tasks.

You can follow the progress of the mission on the wall, which is located at the base. A yellow mark will signal a successful result, then you can proceed to the next task.

Among the tasks, maybe simple, for example, find the entrance to the tunnel, and maybe more difficult, for example, to eliminate the mechanical warrior.

How to start the game?

Your path will start at the edge of the enemy base, you need to make your way deep to reach your protected location, where there will be a screen with missions.

As soon as the task is completed, you will hear a sound, and the corresponding word will be displayed on the screen.

The whole location is on an asteroid in the sky. So, if you feel like you're losing, or you've gone too low, use the launcher cannons to get you up.

The suit you find in your inventory will help you fly and bounce when you fall.