Experienced Trading Map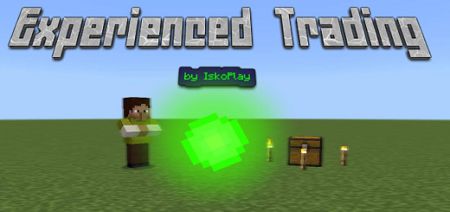 On the Experienced Trading map, you will definitely not be bored. You have to trade experience with merchants to get items, build a house, find mobs, craft armor, fight in a raid, make a farm and much more. If you don't know what to do in Minecraft, then download this map.

Merchants

These are NPCs who will indicate the coordinates of the nearest store, from which you can purchase certain items for experience.

Forester

• Coordinates (0;0).
• Sells doom and dark oak. Gives a bone in return.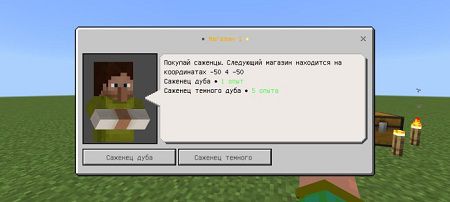 Mason

• Coordinates (50;50)
• Sells a cobblestone generator and bricks. In return, it gives lava.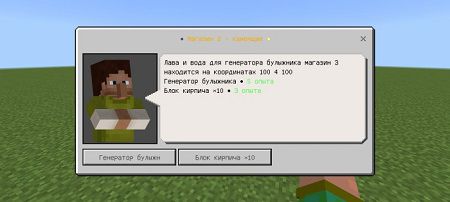 Miner

• Coordinates (100;100)
• Sells different types of ore.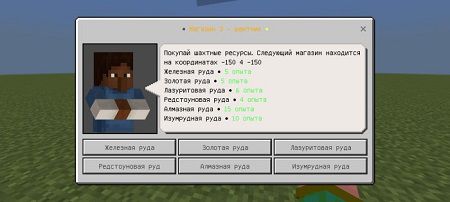 Traveler

• Coordinates (-150; -150).
• You can purchase various items.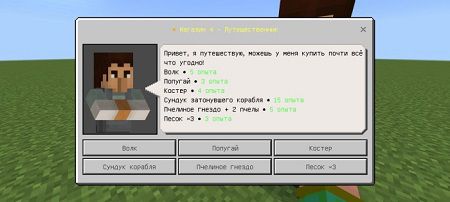 Portals

• Coordinates (-100; -100).
• Sells portals to different dimensions.

Generators

• Coordinates (300; 300).
• You can purchase different resource generators for an expensive price.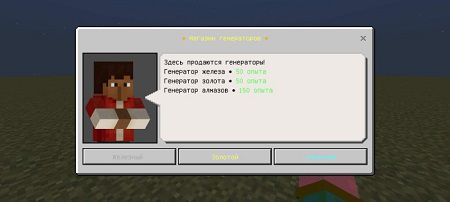 Nether

There are rocks and different structures.

Entrance to the nether fortress costs ten gold bars. Inside there are valuable items and a block cloner, which becomes active for one wither skull. There are also many chests and caves.

End

Here, as well as the vanilla version, a dragon lives, but only after killing it you will receive a nice bonus and an egg.

Tasks

The book contains 51 tasks that differ in complexity of execution.

You can write down your results in a book. There is a copy.