Desert Arabian Town Map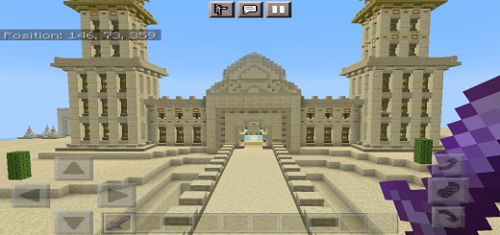 On the Desert Arabian Town map, you will find architectural monuments dedicated to oriental cultures. A city built in a deserted MCPE location. There are many beautiful landscapes around. You will find a large mosque, many triumphal arches, a bridge and even the tomb of the Sultan.

There is also a village, a blacksmith shop and an enchantment table for comfortable survival.

If you want to go to another dimension, then the author created a portal to the Lower World in the style of the Moroccan gate of the Medina.

In the screenshots below you can see some of the locations on the map.