dummyMack (Horror) Map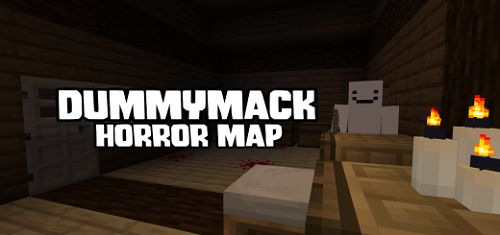 Do you like mystical and scary maps? Then download the dummyMack map and explore the building where the mysterious creature lives. Just beware of him, because this monster, although smiling, is not at all with good intentions. The blood splattered throughout the rooms makes one suspect that this monster killed the previous owners.

On this map, you can not use cheats and commands and destroy blocks.

The author recommends setting the FOV to 70 - 100% and playing with headphones to fully experience the awesome atmosphere.

You can see some excerpts from the adventure in the screenshots below.