SCP: Operation Praetereo Map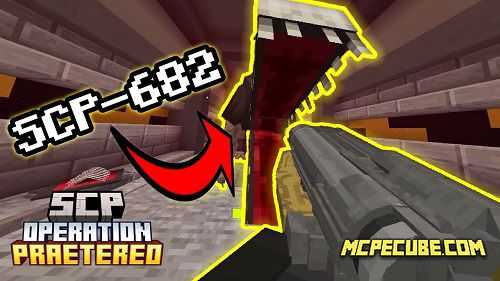 Within the immersive realm of the SCP: Operation Praetereo game map, adventurers will be enlisted into the elite ranks of a specialized operative unit, entrusted with the formidable mission of eradicating the formidable SCP-682 entity.

This undertaking is riddled with intricate challenges, demanding both skill and unwavering resolve. As the designated leader, you stand poised at the forefront of this endeavor, poised to embark on a daring expedition through the Minecraft Bedrock realm in pursuit of the unknown terrors that lie ahead.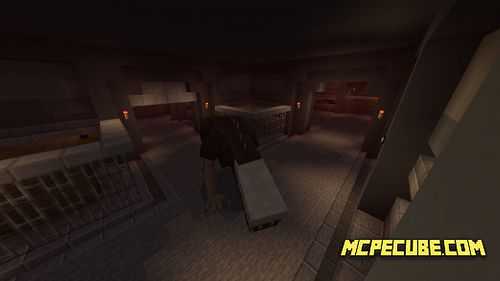 Recruit your friends, or join a solo battle, get ready for incredible challenges. Equip 3D weapons with amazing game mechanics that will add a new level of intensity to battles.

In this unique assembly, a variety of modes are available that will test your strengths and abilities, both for you and your horror companions.

Functions:

• Custom music.
• Special weapon with 3-D textures.
• Various missions.
• Single or multiplayer game for up to 40 people.
• Different game modes.

Game Modes

• Standard - the conventional choice in which your goal is to eliminate the designated target. Swiftly achieving this objective will yield higher points.

• Free-for-All (FFA) - engage in a ruthless skirmish to the end against your companions. The victor shall emerge as the player who successfully eliminates 20 adversaries.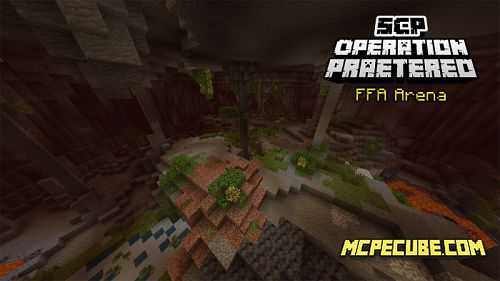 • Buff Totem - similar to normal mode, but with a boost totem that gives enemies incredible strength and speed.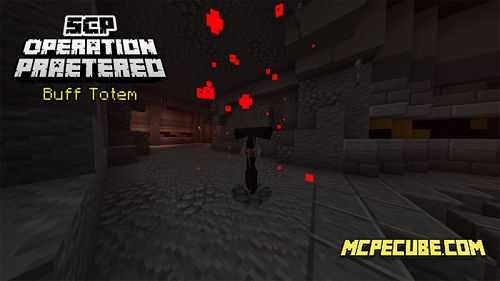 • Ultra Nightmare - SCP-682 has a billion health, is immune to stuns, is always at full power, and only takes half damage.

• Super Growth Nest - Repel 10 waves of monsters, gaining access to more and more destructive weapons after each victory. Here you can get a lot of points, ammunition, items and much more.

• Endless Waves of Monsters - hold on to the last, repelling endless waves of monsters to your inevitable extremity.

• The Apocalyptic Wave is just one, but an extremely powerful wave of monsters that will challenge even the most daring.

What is on the map?

• Lobby - you can go through training, as well as see the ratings and statistics of players. There are some Easter eggs here.
• Shop - Points can be used to buy weapons.
• Gallery - here you can find out what monsters are, a description of weapons, and there is also a mini-game with parkour.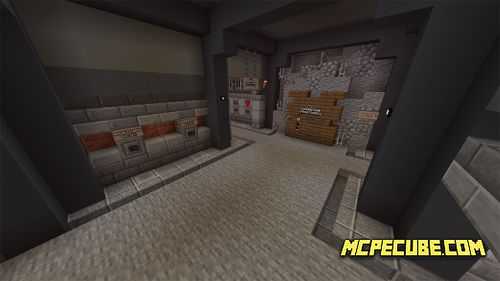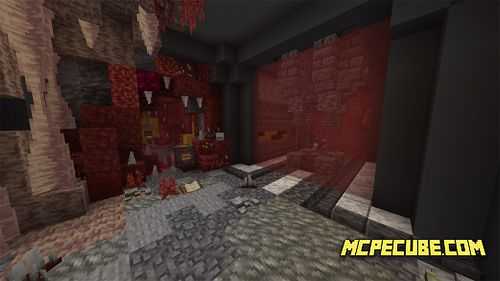 Weapon

Players have 7 types of deadly weapons at their disposal to help them successfully deal with all the monsters.:

1. Crusher: A powerful charged attack capable of shattering obstacles.
2. MRX-15: equipped with a night sight for accurate shooting in the dark.
3. XR-A5: Enemies can randomly drop ammo on impact, granting an advantage.
4. Project-80: powerful bursts of fire that will punish enemies.
5. NG-L7: NG-L7: Inflicts twice the normal damage and induces a 5-second stun upon the mob when precision meets power during a charged shot.
6. Praetereo: Allows you to deftly cling to walls or enemies, opening up new tactical possibilities.
7. Praedo: A machine gun that deals massive damage per second to eliminate opponents with lightning speed.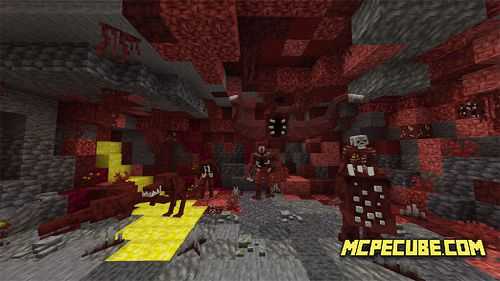 Creatures and their categories:

- Light mobs: crocodile and chicken.
- Heavyweights: Brutus, and Payne.
- Super Heavyweights: The superbrute is an incredibly powerful monster and the ravager is a living weapon of destruction.
- Ultra-Heavy: A summoner who manipulates the forces that cultivate terror.

Changes in the new version:

• Bugs fixed.
• Improved textures and animations.
• Changed the behavior of waves of mobs.
• Changed some characteristics of creatures and their behavior.


SCP: Operation Praetereo Map