PlaneCraft Add-on (Plane & Helicopter)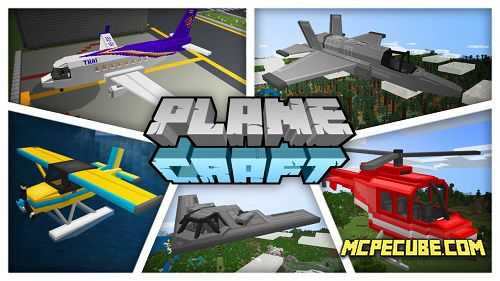 The PlaneCraft addon is set to revolutionize the visual appeal of the game world, introducing an impressive array of 6 distinctive airplane models and a single helicopter. This impressive collection encompasses a diverse selection of aircraft, spanning from graceful passenger liners to formidable combat fighters, sleek stealth planes, and versatile seaplanes.

The exceptional nature of this PlaneCraft mod for Minecraft PE goes beyond the mere diversity of aircraft; it also showcases meticulous attention to detail. For instance, during takeoff and landing sequences, you'll wield the power to manipulate the landing gear, and in the case of military crafts, even deploy bombs.

Passenger airliners are tailored to comfortably ferry your companions, while the cargo aircraft will adeptly house other machinery.

Each individual aircraft featured in this PlaneCraft mod for MCPE comes complete with distinct auditory cues for movement and flight, along with captivating animations of blades, propellers, and engines, each underscoring their unique identity.

Aircraft Rules

To take off or gain height, you need to look up; to lower the height, look down.

Aircraft characteristics

• Small plane. Basic aircraft that can accommodate up to 4 players.



• Hydroplane. On this aircraft, it will be possible to navigate through the water, like a boat. It has a capacity for up to 4 people.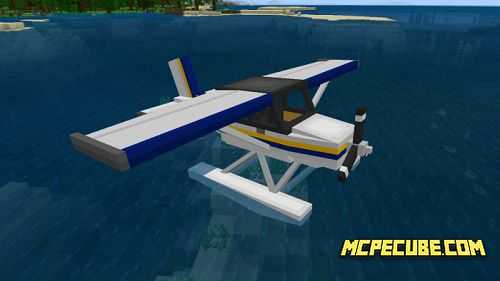 • Helicopter. Slow but roomy as it can seat five players.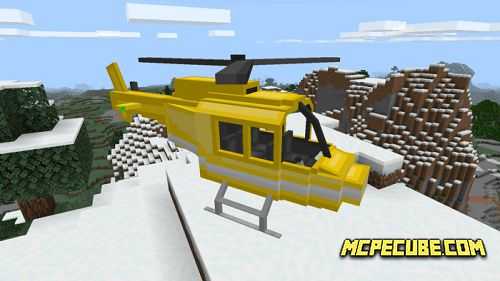 • Private jet. For lovers of luxury and speed. The number of passengers is 7.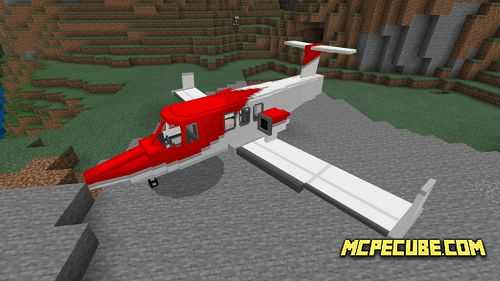 • Fighter. With it, you can move very quickly, as well as use rockets. To start using missiles, you should enter the command: "/give @p zern: missile 64 and click on the screen to attack.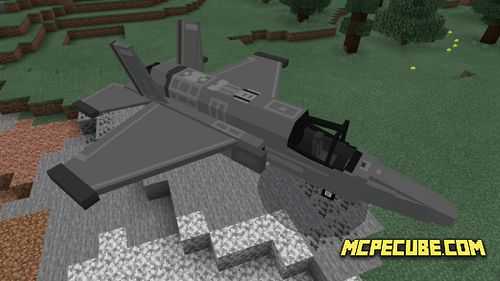 • Bomber. You can drop a bomb that will explode on the ground. To get bombs, you need to activate the command "/give @p zern: bomb 64". There is room for two inside.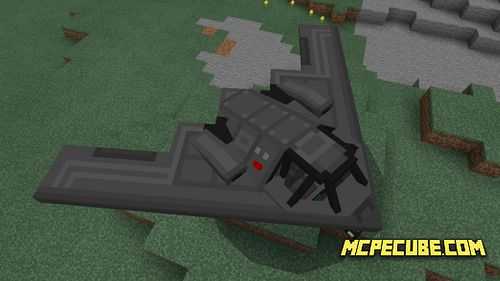 • Big jet. If you need to carry 34 passengers this is the vehicle for you.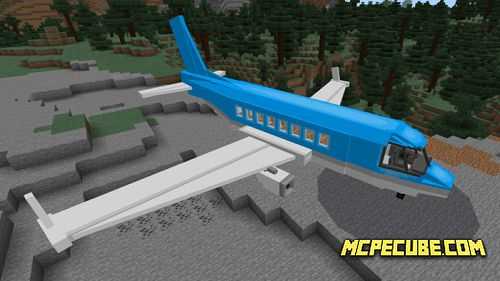 PlaneCraft Add-on (Plane & Helicopter)