Herobrine VS Entity 303 Add-on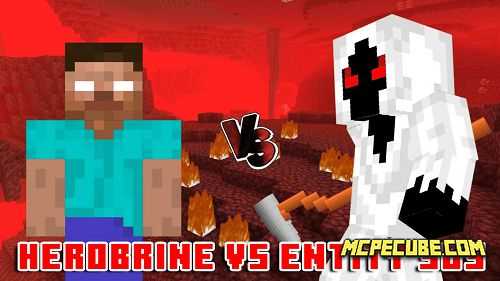 The Herobrine VS Entity 303 addon adds new creatures to the game that have incredible power. There are always rumors and legends around HEROBRINE in the Minecraft community. Nobody knows exactly who or what it is. But we can tell you with certainty that if you ever meet him, then most likely you will already be talking.

This mob has incredible characteristics, abilities, and weapons that it is simply impossible to cope with it without strategy, skills, and powerful equipment.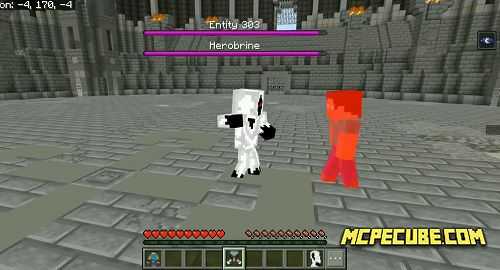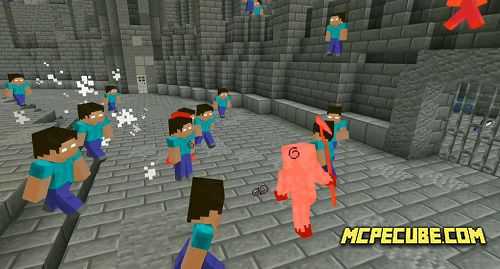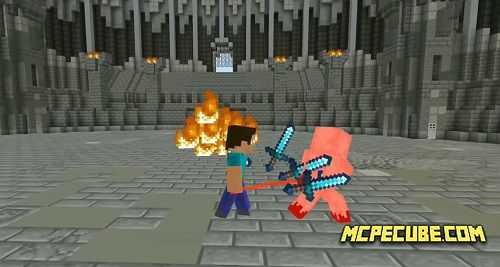 Characteristics

Herobrine

• Has 1000 health.
• Deals 7-18 damage
• Has three phases of power.

Herobrine long

• Has 1200 health.
• Deals 30-300 damage

Herobrine lv100

• Has 100000 health.
• Has 5 power phases.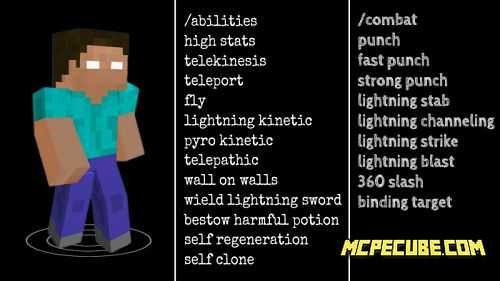 ENTITY 303

Nothing is known about this mod, but rest assured that its stats are also great. Therefore, be sure to prepare for their meeting.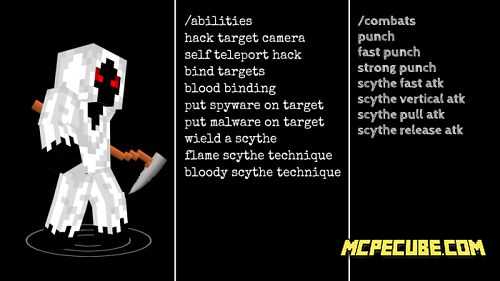 Herobrine VS Entity 303 Add-on