Car mod for Minecraft PE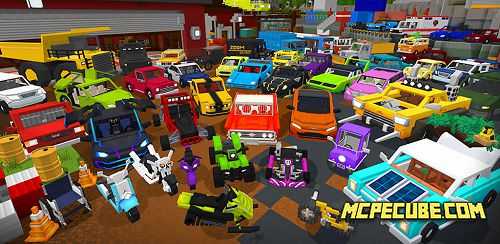 Grab the Car Mod for Minecraft PE and enter the realm of lightning-fast vehicles for an exhilarating gaming experience!

If you have weeks of boats and horses, then it's time to download the mod and diversify yourself with a large selection of vehicles. integrate cars into your game world and your adventures will become rich and interesting.



BMW



This small mod that adds a powerful BMW car to the cubic world. Everything is perfect in this model: design, power, elegance, speed and luxury.

In this fashion, there are many color options, so any car enthusiast can choose according to their preferences. and a bonus skin, which is known to everyone from the game Need For Speed. ride through the blocky cities of minecraft and feel this speed.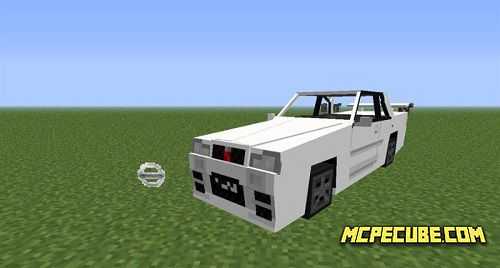 Roleplay



With this mod, you can play a role-playing game with friends in the atmosphere of the bustle of the city. Choose the role of a policeman or a racer and immerse yourself in exciting adventures.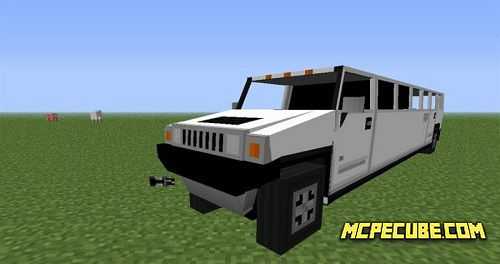 For those aspiring to fulfill their dreams of becoming a doctor, the Ambulance vehicle is at your service. Moreover, you have the ability to deploy traffic cones, effectively controlling and diverting unwanted traffic.

This mod proves particularly valuable on servers bustling with automobile-laden cities. What's more, MCPE players can place others inside the police car, adding an extra layer of amusement to role-playing scenarios.



Nissan Skyline



Yet another straightforward mod comes to the rescue, introducing a sleek and stylish car that will significantly expedite your adventures. Surprisingly, this mode of transportation boasts remarkable speed capabilities.

What's even more convenient is the ability to stow your ever-expanding and precious loot within your trusty Nissan. Thanks to the developers, this has been made possible.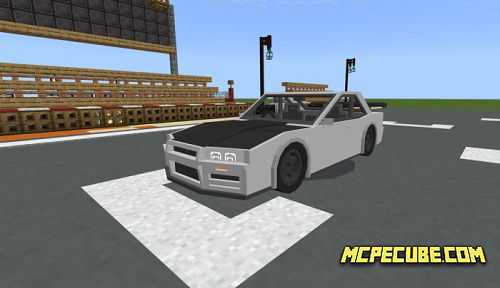 So, not only do you gain remarkable speed, but you also acquire the ability to ferry abundant resources, a pivotal element within the Minecraft PE universe.

Furthermore, the true charm of this mod resides in its adaptability, granting you the freedom to personalize your vehicle without limitations. Fortunately, you have an extensive selection of options at your fingertips. Summoning the car is as simple as entering the command: /summon r30.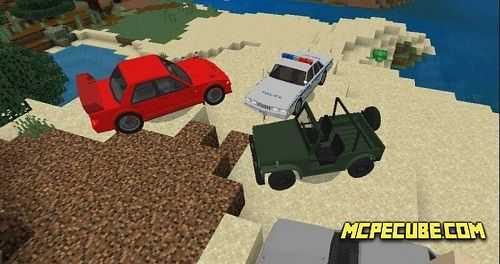 In this mod, you'll discover a collection of 13 globally renowned cars, including:

- 5 different variations of sports sedans.
- 8 sturdy trucks.

These models feature well-known brands.

Within the realm of Minecraft PE, each vehicle offers a set of impressive functionalities: doors that swing open, accelerated speed when in motion, and immersive sound effects. The developer has gone the extra mile to craft lifelike animations, ensuring that these cars move with astonishing realism.