Power Rangers Legacy Add-on 1.20/1.19+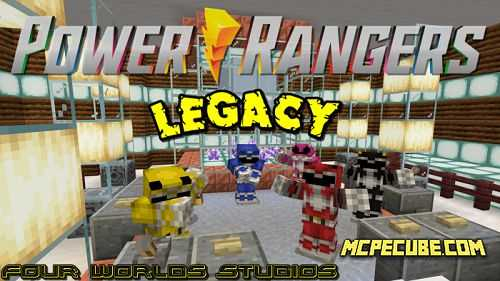 Have you ever dreamt of stepping into the shoes of a Power Ranger, ready to combat villains while clad in a formidable Power Suit, brimming with superhuman capabilities? Well, now you have the chance! The Power Rangers Legacyaddon invites you to assume the role of a Power Ranger, embarking on thrilling adventures with your comrades as you confront all obstacles that dare to cross your path.

Becoming a Mighty Morphin Power Ranger, however, won't be a walk in the park; you'll need to prove your mettle! Play Minecraft as you typically would, but when night falls, be prepared to face the relentless onslaught of the Putty Patrollers.

Defeat these adversaries and collect the remnants they leave behind as you strive to earn your rightful place among the elite.

Putty Patrollers

• They appear all over the world exclusively at night.
• Drop: Putty.



Command Center

• Located in the desert.
• Can be purchased from Zordon and Alpha 5 Morpher.



Zeo Crystal Ore

• A new type of fossil that can be found in dungeons and caves.
• For this ore you can get special coins from the seller by exchanging it.



Morph

• Combine Morpher and Power Coin to get an item.
• This device gives you the strength and ability to defeat all enemies.


Power Rangers Legacy Add-on 1.20/1.19+