RC Car Pack Add-on 1.20+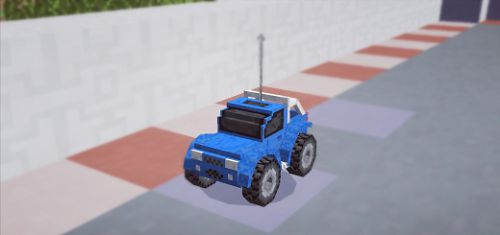 The RC Car Packaddon will introduce a fascinating element to Minecraft PE (Bedrock) - radio-controlled cars that can be maneuvered using a special remote control. Now you have the opportunity to invite your friends and arrange exciting races on your virtual territory. You don't even need to drive, as it can be done remotely.

Description

To purchase these little cars, all you have to do is go to the creative inventory. To control them later, you need to have your remote control match the color of the car, and don't forget to also insert the battery into the radio-controlled vehicle in Minecraft PE.



Driving these cars is a breeze. To move the RC car, simply click on the place where you want it to arrive.

Over time, the car's battery will deplete, and the less charge remains, the slower the vehicle moves.



If you decide to put the car away, simply crouch down and double-tap it.

There will be 16 different car designs for you to choose from. Below are screenshots.