Biggie Cheese In Minecraft Add-on 1.20+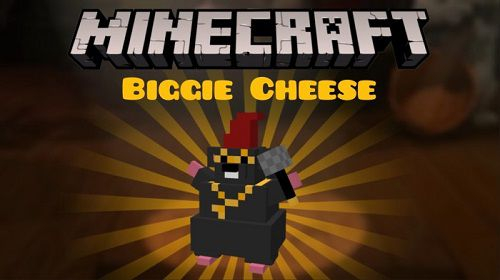 The renowned music icon and internet sensation, Biggie Cheese, has ventured into the blocky universe of Minecraft! Now, you can saddle up and breed your very creature thanks to the Biggie Cheeseaddon, while constructing structures using the unique blocks. Plus, unleash the power of this celebrity's microphone for some truly explosive adventures!

Characteristics

• You can ride a horse: For this, you will need a saddle. It must be installed like on any mount.
• You can breed. To do this, give 2 cheeses.
• In order for the little ones to move, the placenta around them must be destroyed.
• Drop - microphone. This item causes explosions. No crafting.



Crafting recipes

• To create cheese you need to use milk.
• To create a block of cheese, combine 9 pieces of cheese.
• To summon the Biggie Cheese mob, use one cheese.
• To create a Block Of Biggie Cheese you need to combine a microphone, a Cheese Block and three cheeses.
Biggie Cheese In Minecraft Add-on 1.20+