CineCam Add-on 1.20+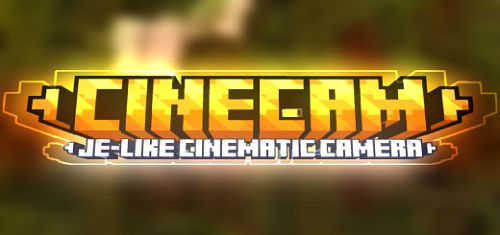 With the CineCam addon, Minecraft Bedrock now has the ability to create exciting scenes for your own cinematic videos. These chat commands simplify the process for ultimate convenience and intuitive control, enabling you to regulate the pace and initiate or cease shooting in alignment with your creative concepts.

How it works?

• To execute commands, employ the ">" symbol.
• As an illustration, consider the command: >cinecam.
• To commence filming, incorporate "launch" into the command.
• To end shooting, add "stop" (shooting will stop after 1 second).
• After "launch" you can enable "strength" to adjust the speed.
• If you add "--walk" after "strength", the speed will be similar to the character's movement in cinematograph mode.
• If you add "--nolimit" after "strength", you can freely control the shooting speed.
• The ">cinecam help" command will provide you with useful help information right in the game, helping you understand the controls and functionality of the mod.