LamboCraft Cars Add-on 1.20+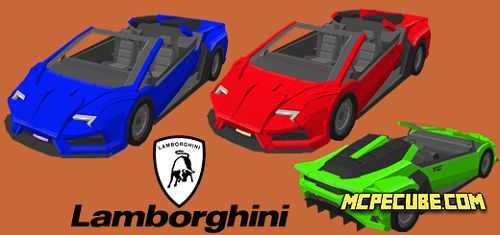 Embark on your Minecraft odyssey with a touch of sophistication, courtesy of the LamboCraft addon. This extraordinary addition brings the iconic and high-octane Lamborghini car into your pixelated realm.

With its sleek, meticulously crafted design, this vehicle is set to transform your in-game travels, making it a breeze to navigate your blocky world with both style and ease.



Key Features:



1. Pilot a lifelike, high-speed Lamborghini within the Minecraft universe.
2. Select from a rich spectrum of paint options to personalize your car.
3. Revel in the smooth and highly responsive controls, ensuring an entertaining and immersive driving experience.
4. As you whiz past, explore landscapes, villages, and structures like never before, thanks to your Lamborghini's blazing speed.
5. LamboCraft is tailored to cater to both solitary and multiplayer escapades, making it the ultimate blend of opulence and adventure. It opens up a world of limitless opportunities for your Minecraft journey.


LamboCraft Cars Add-on 1.20+