Black and Grizzly Bear Add-on 1.17+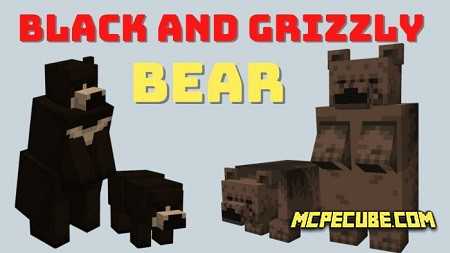 Did you miss the action and wildlife? Then meet the new addon Black and Grizzly Bear. There are two new types of bears in the game. They are dangerous and bloodthirsty. And not entirely friendly with other animals. Now do not forget to look around as you walk in the woods.

These cute bears live in various forest biomes. But they are certainly not cute at all, as they can even kill each other. But from them you can get leather and a small amount of beef. Resources can be sold in the village. True, you will need to try to kill the predator in order to get them.

Since bears are predators, they hunt other smaller animals such as goats, cows or even wolves.

For this add-on, you do not need to additionally enable anything in experimental mode.



Features of these improved bears



The black bear is found in all forests. He protects his children, so when someone is nearby, he can attack. From it you can get about 6-8 leather and 3.4 beef.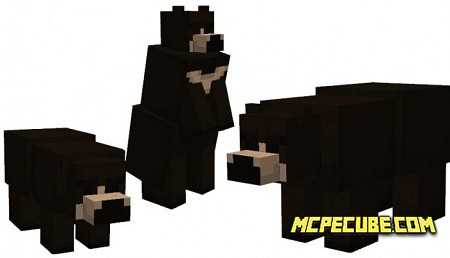 Grizzlies also inhabit different forest biomes. But more strength than black bears. In general, behavior and lifestyle are identical.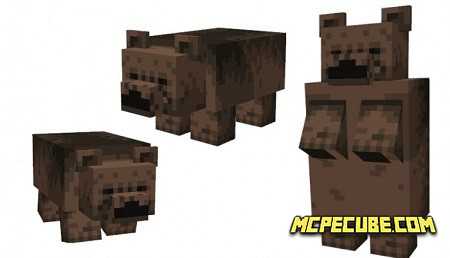 Below are pictures to demonstrate the actions of bears.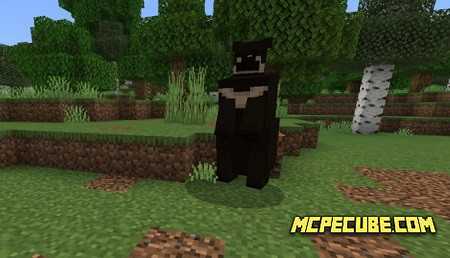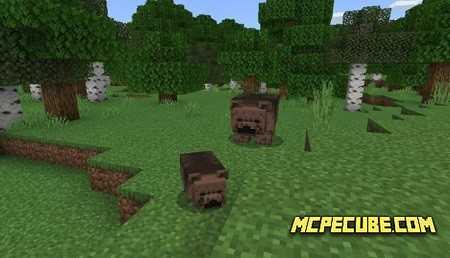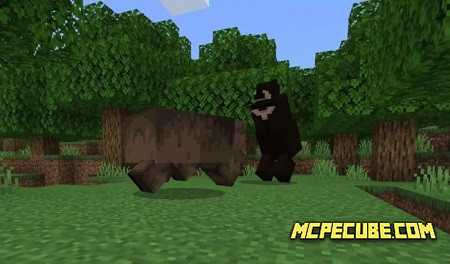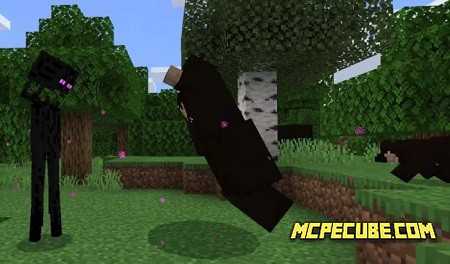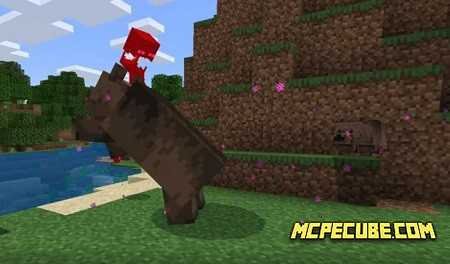 Black and Grizzly Bear Add-on 1.17+