True Warden Armor Add-on 1.20+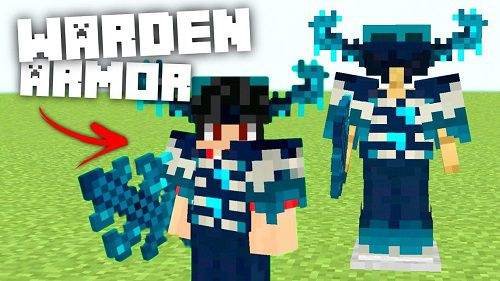 Unleash the full potential of sculk using the True Warden Armor addon, which introduces a range of guardian armor imbued with incredible abilities. This groundbreaking mod allows you to convert sculk into experience upon touch, grants fire resistance, and provides night vision.

To harness these potent abilities, embark on a journey to ancient cities and become a master in the art of crafting this exceptional armor.





Notable Features:



- In dim surroundings, the armor emits a mesmerizing glow.

- Every element of the armor exhibits its own set of unique features:

The helmet provides water breathing and activates night vision.
The chestplate imparts fire resistance and reduces knockback effects.
The leggings offer enhanced knockback resistance.
The boots trigger a distinctive interaction that transforms "sculk veins" into valuable experience when walked upon, a feature exclusive to these veins.





Crafting Formulas:



The crafting procedures have undergone a transformation, substituting the former "sculk" with the freshly introduced "echo shard."

Take a peek at some enticing screenshots to get a glimpse of what awaits you in this sculk-enhancing mod!


True Warden Armor Add-on 1.20+