Black and Grizzly Bear Add-on 1.18+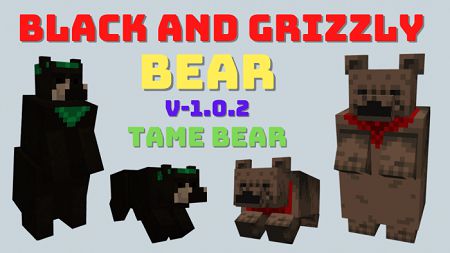 The new Black and Grizzly Bear add-on brings two new animals to the game. These two species of bears live in the forest. In addition, although at first glance they seem very kind and sweet, but this is tempting. They are wild beasts, good fighters and are ready to kill even each other. Therefore, without good armor, it is better not to irritate them.

Next, I'll tell you in detail what awaits you in this addon.

Black and Grizzly Bear differ from each other in appearance as well as behavior. Both bears spawn in all forest biomes. These two club-footed animals can attack each other.

The animals are fast enough and have a lot of health, so it will be difficult to escape from them. However, you can fight them if you have quality armor and weapons.

If you kill any of these beasts, you will receive a large amount of leather and beef. The leather can be sold to a merchant to obtain more useful resources.

Animals are hostile to all other inhabitants of the forest, killing them they eat beef from the killed beast.

Black bear

Always protects it`s child. Drops 6-8 units of leather, 3-4 pieces of beef.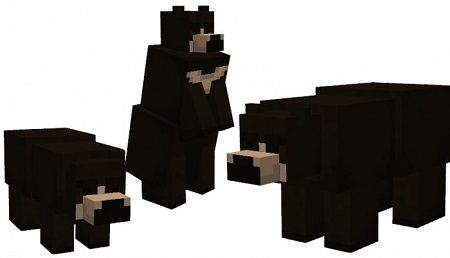 Grizzly bear

Is more powerful. It will also protect its cub, attacking all creatures nearby. Provides the same amount of resources as a black bear.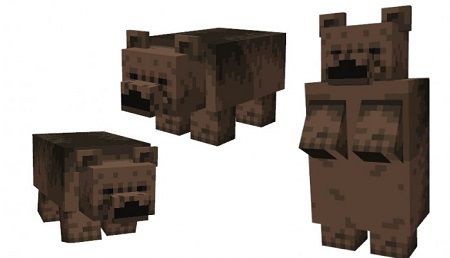 Below are screenshots of some situations with bears and their cubs in the game.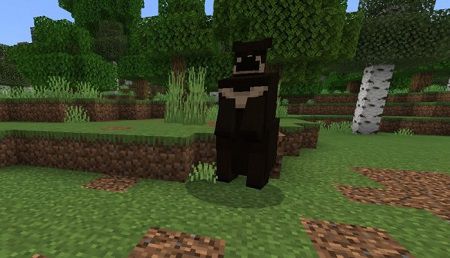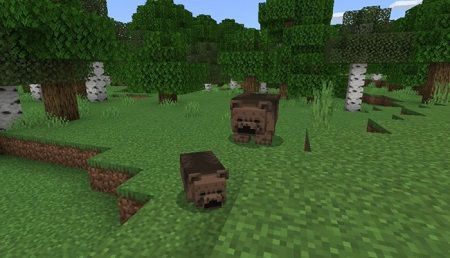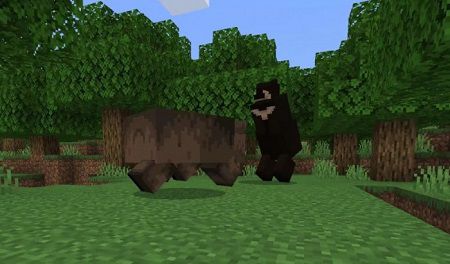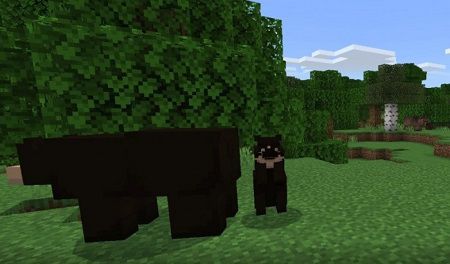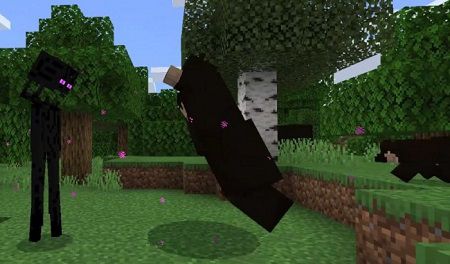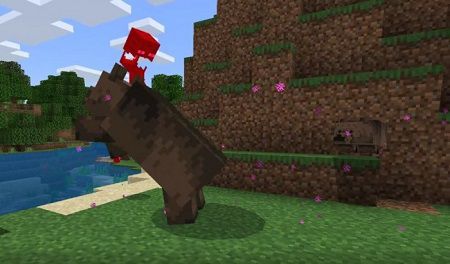 Black and Grizzly Bear Add-on 1.18+