The Wild Update Concept! (1.19) V1.1 Add-on
If you are waiting for Minecraft 1.19 just like me, then here is the perfect solution for you. The Wild Update Concept! (1.19) is an addon that will give you the opportunity to add some options from the long awaited version 1.19. New mobs, biomes and much more appear.

Note. There is a possibility that the Birch Forest may not appear if "Caves and Cliffs" are turned off, in theory, everything else should work well.

Special thanks to the developers:

Textures - KiWolf12, Star Orign

Birch Biome - SoriPop

Are you ready? Then let's start our guide.

Cave biome, in Deep Dark, spawns at Y = 0.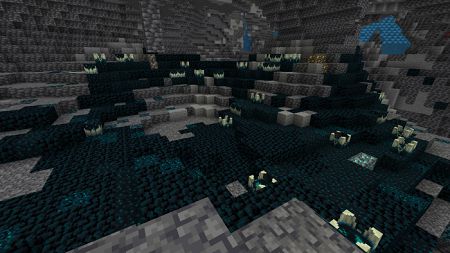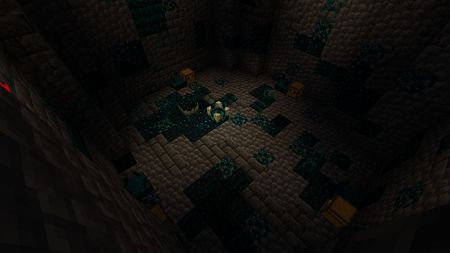 4 types of new mobs spawn there.

In addition, you can see 2 new buildings (Dark Castle and Dungeon)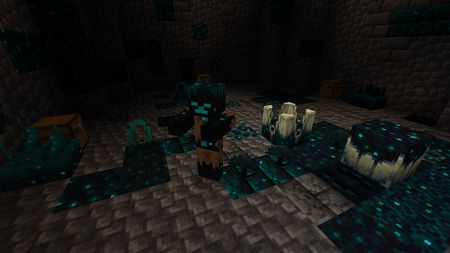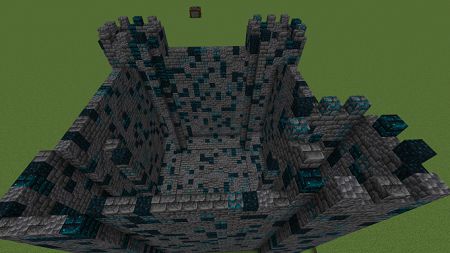 Make sure to explore the Dark Castle for some cool stuff.

A hostile mob - Sculkefied Bee - is generated in Deep Darkness and can attack the player's character.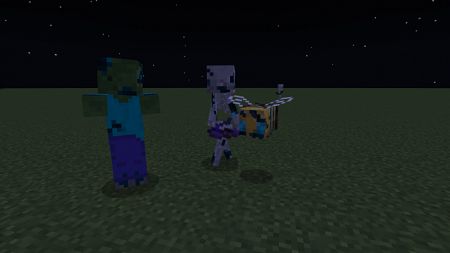 This mob has the property of being invulnerable to fire.

Deals a huge blow, so prepare for battle.

The next mob is the Sculkefied Zombie. Lives in the same dimension. Has protection against fire.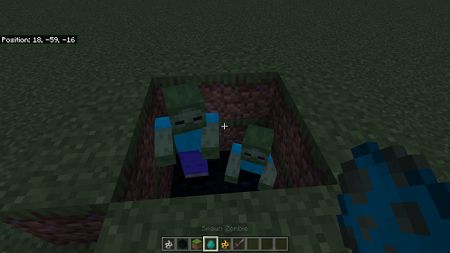 Mob Sculkefied Skeleton.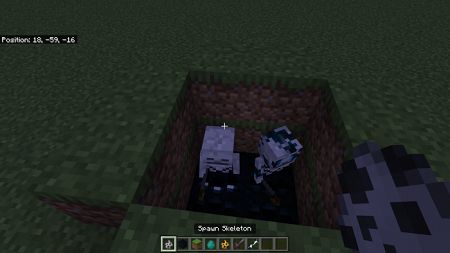 It's funny that Sculkefied Bones can be turned into Sculkefied Bonemeal with Sculk. Outwardly it resembles flour.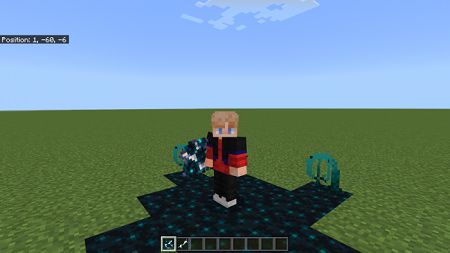 When the Sculkefied Zombie is defeated, flesh will fall out, which applies the effect of slowing, not hunger, but at the same time increasing hunger points.

The Sculk Ant creature has basically no function, just too annoying.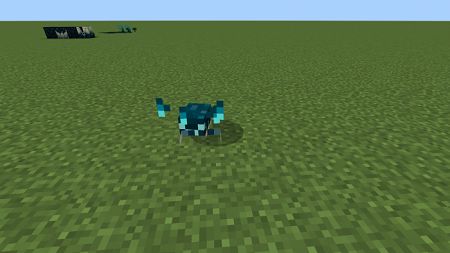 I want to note that to craft Sculkerium armor, you need a Sculkerium Ingot.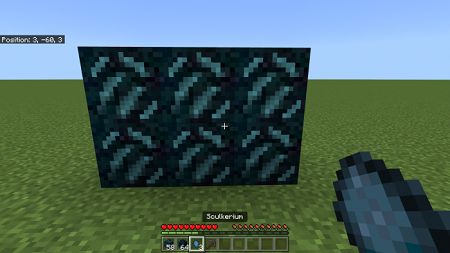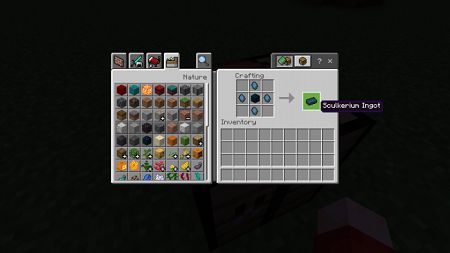 Fossil - Sculkerium Ore - processed with a stone pickaxe. This ore contains the material sculkerium. It is the raw material for Ingots.

The armor of these special materials protects against all hostile Sculk mobs.

Also, this resource - Sculkerium - is suitable for crafting Shrieker and Catalyst. Below is a crafting recipe.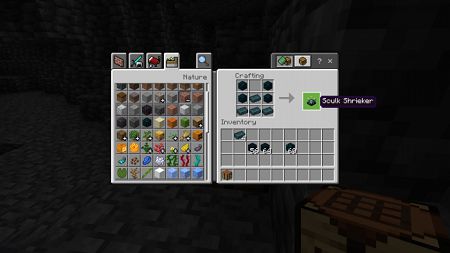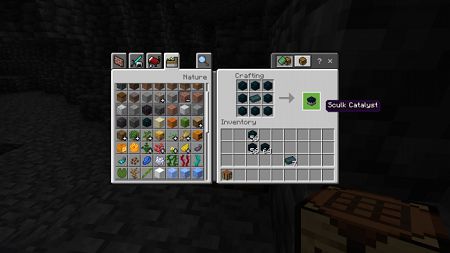 Six new Sculk blocks appear in this addon. And they have corresponding names: The Sculk Block, Sculk Catalyst, Sculk Shrieker, Sculk Vine, Sculk Jaw and Sculkstone.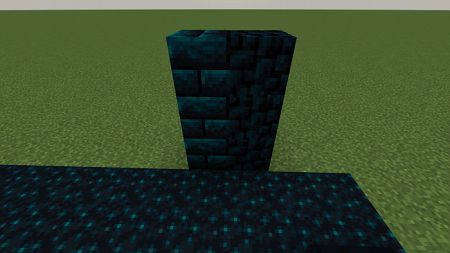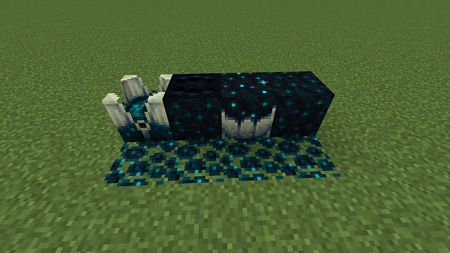 Further details about each.

If you have watched the Minecraft 2021 broadcast, then you know what features Sculk Shrieker and Catalyst have.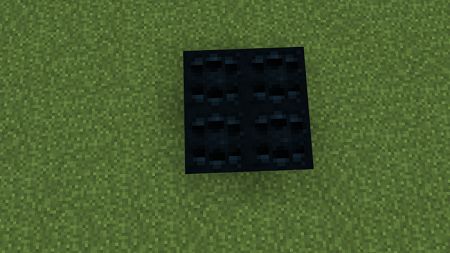 There is no damage from the Sculk Jaw, but when you accidentally or intentionally step on it, it will absorb you.

Use The Sculk to produce Sculk Mossy Bricks.

The Sculkstone block turns into Sculkstone bricks.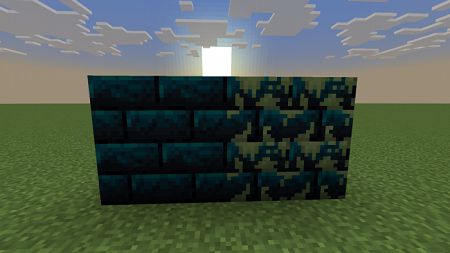 There are also the useless Sculkshroom and Sculk Plant. They have no use, but can you come up with it?)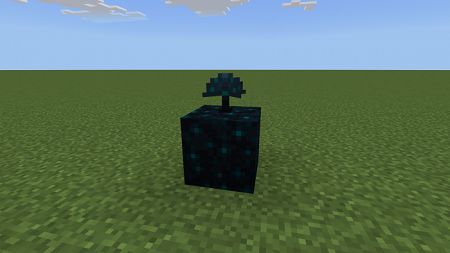 The next thing that's new is Mud and Mud bricks with an updated texture.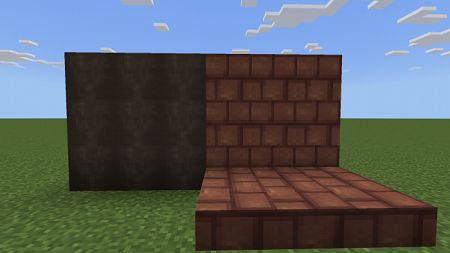 Note the texture of the dirt in this version: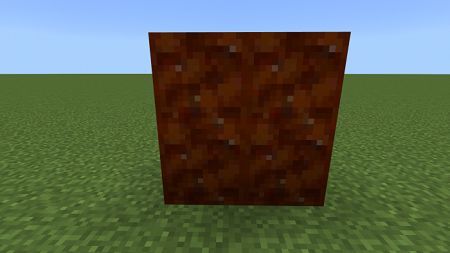 A new element appears like dirty balls. They can be thrown.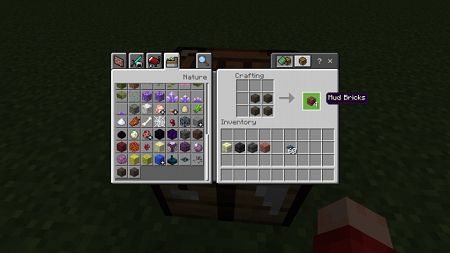 Minerals can be obtained - Sculkstone Ores.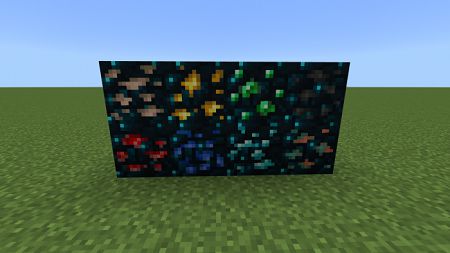 Now let's talk about biomes. Look at Hollow Logs.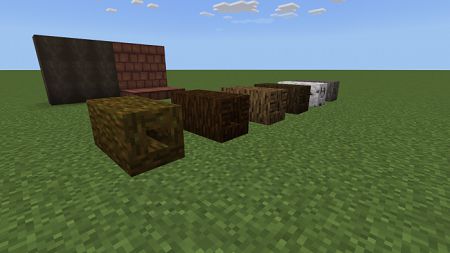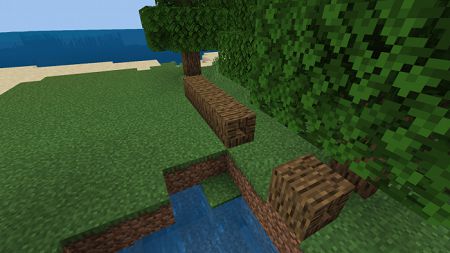 The developers decided to add Pebbles as well.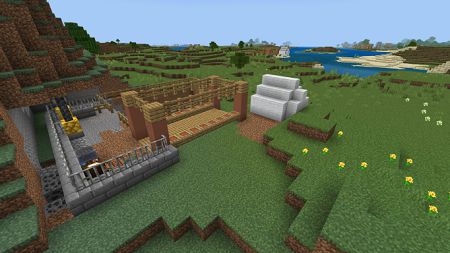 To craft a Brush, take a look at the picture below. Yes, this brush was featured at Minecraft Live 2020.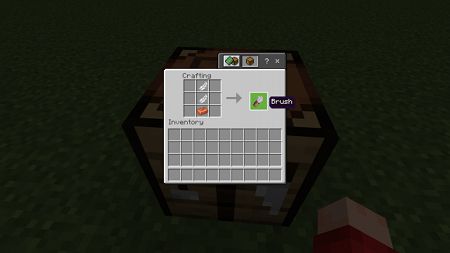 In this version, Cobblestone and Cobbled are generated by themselves.

What is truly the most gorgeous here is the Birch Biome. Do not forget to turn off the Cisterns and Cliffs so that they appear.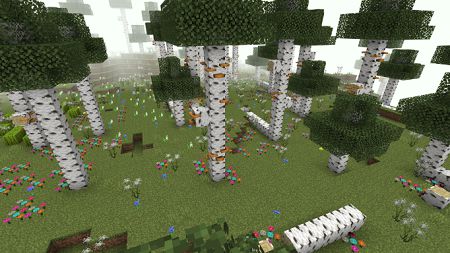 This is just the beginning, more to come. I hope you enjoy the game.
The Wild Update Concept! (1.19) V1.1 Add-on