Hummer Add-on 1.16/1.15+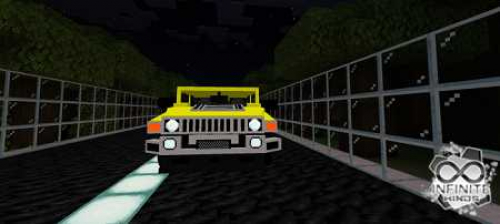 Do you like powerful SUVs? What about an SUV like Hummer? Yes, this powerful SUV can be yours in your Minecraft world. This car was previously created for military purposes, but over time has been modified for civilian use. The Hummer SUV has good cross-country ability, can overcome various obstacles, and quickly take you to the appointed place.

This addon adds a second model of the Hummer SUV, namely the Hummer H2. Use this car for your own purposes, whether it is a trip or some role-playing games in the city. This SUV has only four seats for you and your friends.

We also draw your attention to the fact that, unlike other cars, it cannot drive at high speed, but it can comfortably take you to the place you need overcoming various obstacles in its path.

Use the creative game mode!