Nether in the Overworld Add-on 1.17/1.16+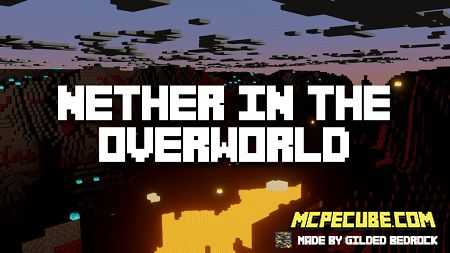 Would you like to turn Overworld into one big Nether world, but not underground but above it? If yes, then you will definitely like this unique add-on because using this
add-on
, players will change the generation of the world, namely, Nether biomes of the world will be generated on top of the ground, namely in Overworld.
We also draw your attention to the fact that even mobs from the Nether world will also spawn naturally in the new Nether world in the Overworld. In addition to mobs, all ores that are generated in the Nether world will also be generated in the new Overworld.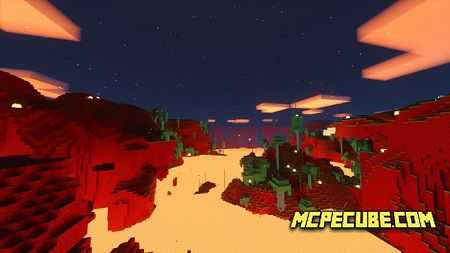 Now players will not be able to escape the dangers even in Overworld. Embark on a new deadly adventure and try to survive now. The updated Overworld is no less dangerous than the familiar and already well-known
Nether world
.
Also, players can see unique structures and places with a breathtaking environment, namely with large lava lakes, and other landscapes.
In order for this add-on to work correctly, it is important to activate the Creation of Custom Biomes function in the game settings!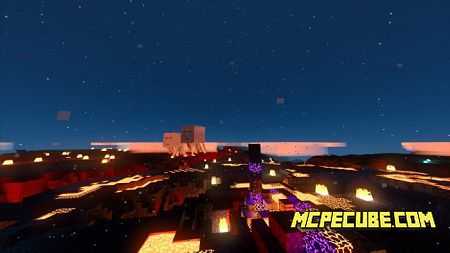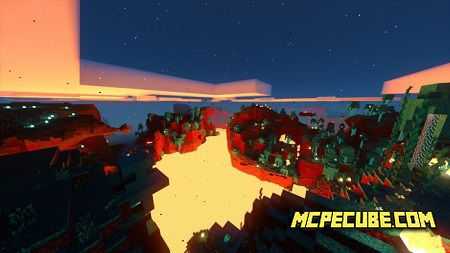 Nether in the Overworld Add-on 1.17/1.16+