Anime World V1 Add-on 1.17+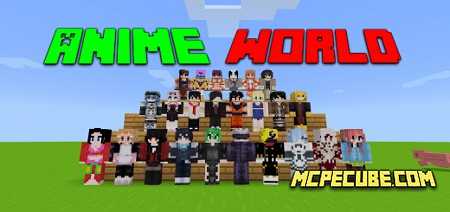 Ever wanted to play as your favorite Anime character in Minecraft? If yes, then you need to try a new add-on that was created for Anime fans! New add-on combines the world of anime with the classic sandbox game and gives players a great opportunity to be a part of it. This add-on includes a good deal of popular anime such as "Attack on Titan", "Jujutsu Kaisen", "Tokyo Revengers", without a doubt every player will find his favorite one.

Fight Titans like Levi Ackerman from "Attack on Titan" or be a cute girl like Rem from "Re: Zero". With Anime World, players are able to choose any character's dummy and enjoy the game.

We offer you to check the following information and pictures to find out what exactly the add-on may give you:

1) Take a look at the first screenshot. Currently, there are 24 Anime characters and corresponding
dummies available, but with future updates, this list may become wider.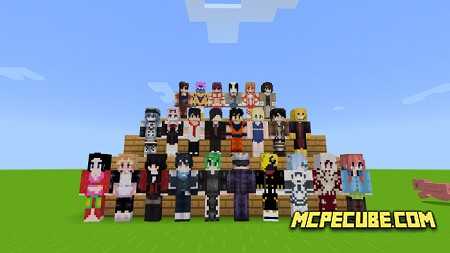 2) We want to draw your attention that some changes were made to the inventory as well.



3) Moreover, in this add-on, provided characters are able to attack monsters and villains.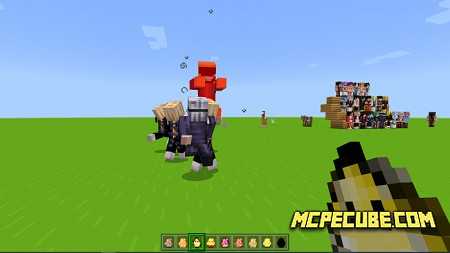 4) Easily tame someone using cookies or apples.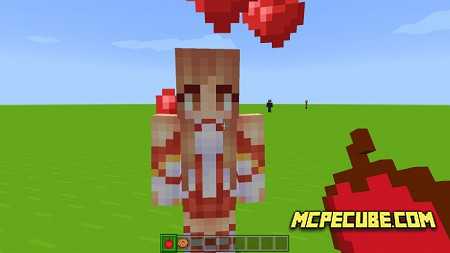 5) Also, new dummies of Boss were provided in the add-on, you may check them below. This list will
become bigger with new updates as well.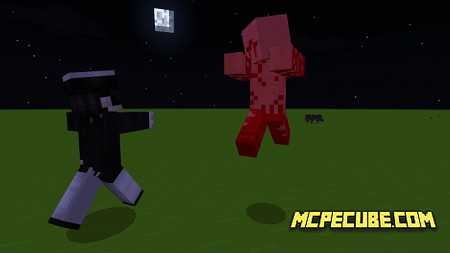 Attention: add-ons must be turned on as it's shown in the screenshot below, otherwise it may be failed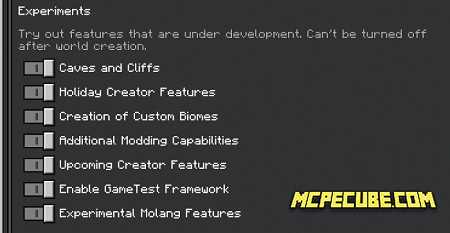 Anime World V1 Add-on 1.17+