Squid Game Rampage Add-on 1.17+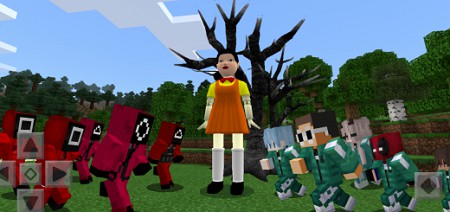 Minecraft continues to be in trend. A new addon Squid Game Rampage appears, which adds a robot doll killer, Red Guards and the Lone survivors. If you liked this series, now you should definitely play on this new map with a new add-on. Moreover, it is free.

On this map, everything is the same as in the series. Even the tree is the same. If anyone does not know, the robot doll will attack the surviving players who are dressed in special green clothes, the robot's attack method is fireballs. To survive, you need to run away to a safe place. Red soldiers will also try to kill the survivors in the green suit. Therefore, be vigilant.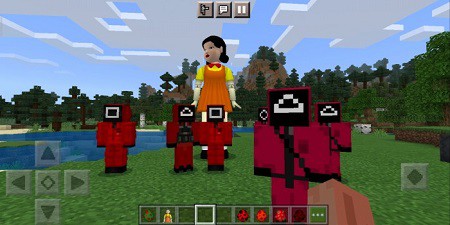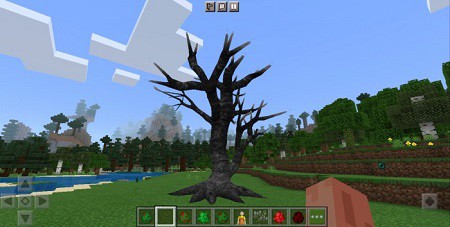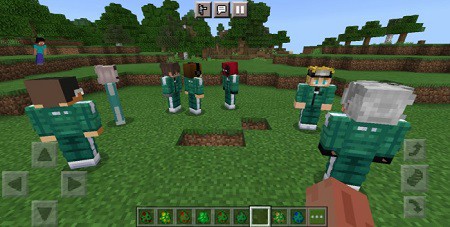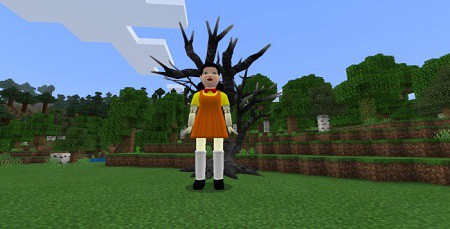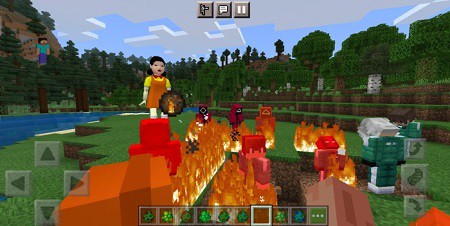 Squid Game Rampage Add-on 1.17+