RPG Sword Add-on 1.18+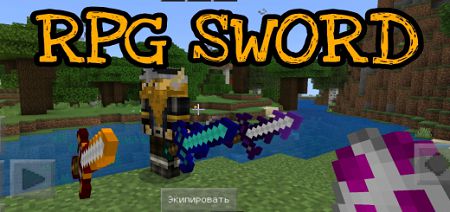 Tired of the same mods for swords that don't really change anything? Then meet the cool RPG SWORD addon, which uses several new weapons with unique usage mechanics. They are very elaborate and detailed.

Items are divided into types: legendary, epic and common. One sword will have five variations. Weapons cannot be crafted in survival mode, but can be obtained using commands and creative mode.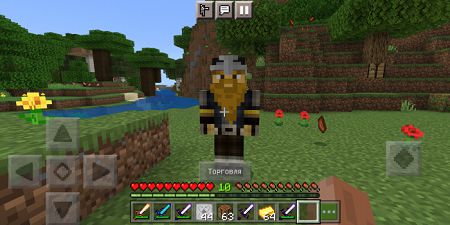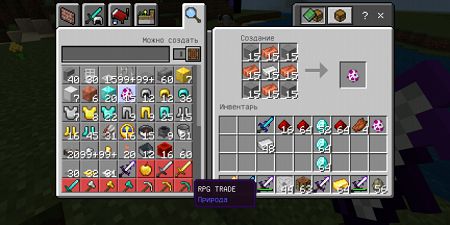 To start obtaining unique items, you need to summon a merchant. He gives things in exchange for diamonds and red stones. These items are used to upgrade weapons.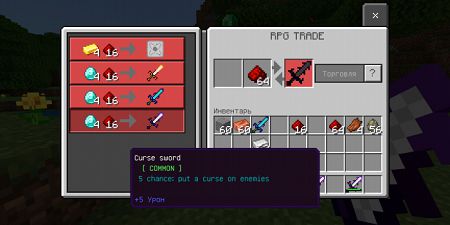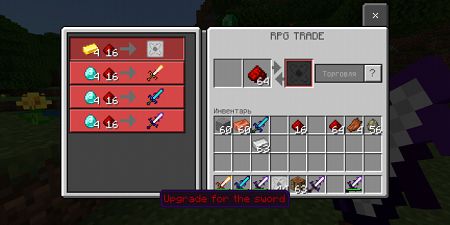 Further details about each sword.

Pilgrim Sword. Deals magic damage, destroying the enemy's armor. In this case, the damage depends on the rarity of the sword.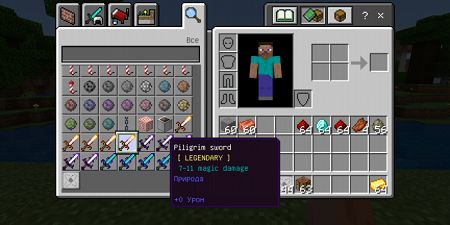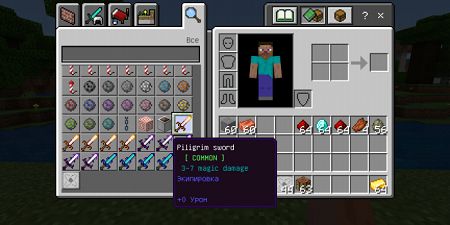 Cursed sword. Sometimes inflicts negative effects on an enemy that weaken it. The chance of damage depends on the level of the sword.



Assassins sword. Can deal 4000 damage to an enemy, regardless of armor. The chance to inflict lethal damage depends on the item level.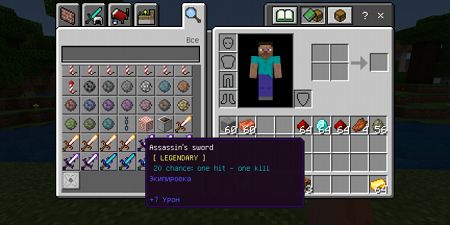 To upgrade a weapon, the player must combine a special rare item with a sword. You can buy these things from the merchant in exchange for valuable resources.