Backpack Add-on 1.18/1.17+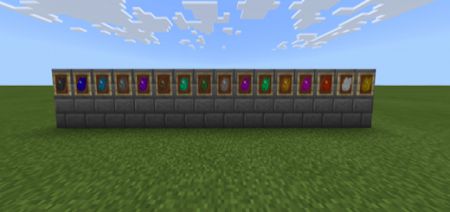 If you did not have enough space to store your found items during your adventures, then rather download Backpack Mod for Minecraft PE. Thanks to this add-on, you can put all your wealth and not be afraid that something will not fit. In addition, you have a huge selection of designs.



Backpack Addon



This is a very cool addition that adds a great portable storage space to the game for your essential items. In this case, your backpack will be a living entity, not an object.

These bags are of three types: small, medium and large. Therefore, you can choose the size specifically for yourself.

You can store anything in them, any food, even liquid. Yes, I was not mistaken that water or lava can be carried with this backpack. You just need to look at, say, water with a bucket and press "put water".

There are no transfer restrictions, so use it with pleasure.

In addition, this bag has its own security, thanks to a special belt that prevents theft.





Numerous backpacks



This Mod will add a backpack to Minecraft Pocket Edition. It serves the same function as the chest, only you can keep it with you. Backpacks are really useful for playing in survival mode as they expand the number of slots in your inventory.

You can make this briefcase using leather.
Backpack Add-on 1.18/1.17+