Tornado Add-on 1.18/1.17+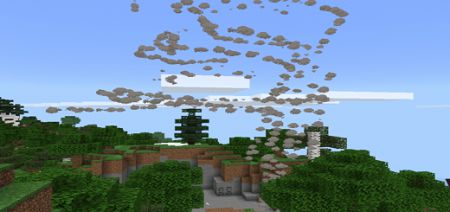 Do you think you can overcome the elements? Install Tornado Mod for Minecraft PE and try to conquer nature, or still submit to it. As you know in the game, the weather is not so varied; just this add-on brings natural storms to your cube world.

These addons do not add beautiful and calm weather, they add extreme deadly conditions. In addition, you have to resist them and meet face to face with the elements. Survival will become much more difficult - beginners will find it quite difficult with this add-on.



Natural disasters



The author of this mod added four types of natural disasters to the game. They appear all randomly and act differently all around.

Therefore, for example, a tornado lifts all the inhabitants of the Minecraft world up into the air, so get ready to fall it will hurt. An earthquake inflicts slowness and levitation on creatures. When this disaster begins, the earth begins to tremble convulsively and destroys buildings.

When Fire appears, mobs take damage, and can also get blind. No source is needed for ignition.

Moreover, the most dangerous of all phenomena is the "Breath of the Dragon". Applies a wither effect to creatures in the area.



Mine-Tornado



Tornado replaces Blaze and can be found in the Nether. Sometimes, during this element, fireballs and lightning will emanate, so be careful! If you find yourself too close to this vortex, then die in a matter of seconds, it is better to keep your distance.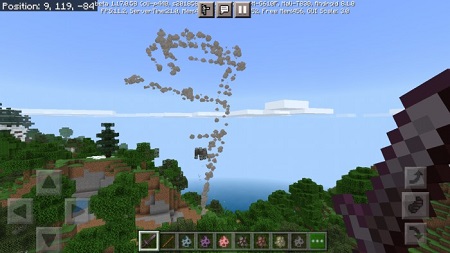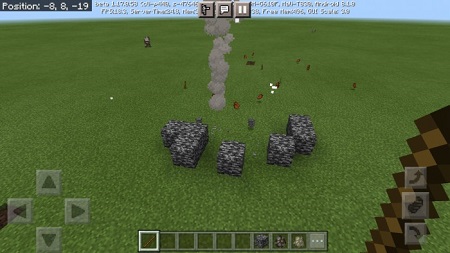 Better Weather



This addon adds such phenomena to the Minecraft world that destroy all living things and even blocks. Lightning is simply merciless here; it can completely destroy your home. So beware of them.
Tornado Add-on 1.18/1.17+