Modder's Christmas Add-on 1.18+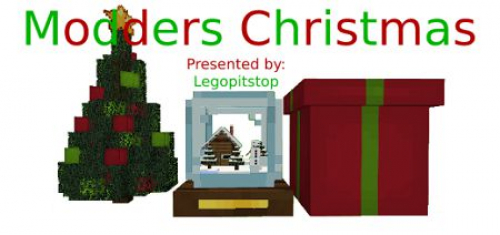 Winter holidays have already begun, if you have not yet managed to add the atmosphere of Christmas to your Minecraft world, then download Modder's Christmas. This add-on will add the attributes of Christmas and give the New Year mood.

Happy holidays, friends!

Note. For the addon to work completely, install the Assets Plus v1.1.0 + resource pack.



What does this add-on add?



You will get new Christmas items to create in the crafting table or from the creative inventory if you are playing in creative mode.

The first item is, of course, the New Year tree. To give it a different color, add dye. You can change 16 colors. In addition, to add a star to the top of the tree, you need to add a gold bar.



Snowball. You can shake him around to make it snow. In addition, if you accidentally fall on it, it will collapse and damage all nearby creatures.



Presents. It can be made in different colors; you can change it with a dye. At the top of the block, you can add your own bow for decoration.



If you break the gift, you will receive a cookie or an iron ingot.

Blocks of different sizes - 1/4 and 1/8. With their help, you can create new buildings, or use for other needs. All of these blocks can be rotated.



Moreover, the 1/8 Block can also be rotated.

Below are additional screenshots from the game.


Modder's Christmas Add-on 1.18+