Minecraft Earth Mobs Plus Addon 1.13/1.12+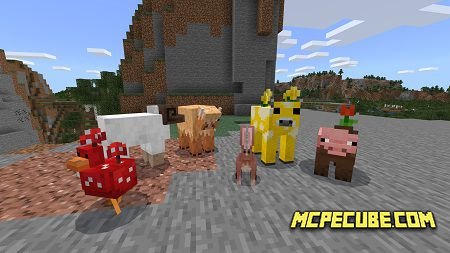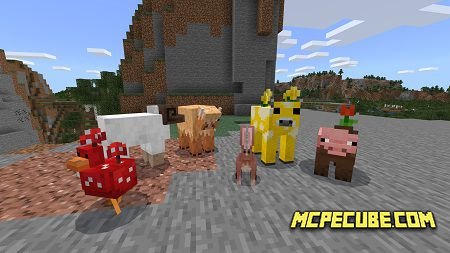 A new add-on that was created right after the release of the new version of the game Minecraft. We are sure that many have already heard about the new version of Minecraft Earth, which significantly differs in functionality from the usual game for devices and for PC. It was from this update of the game that the idea was taken to create this add-on which adds new mobs to the familiar world of Minecraft.

Attention: minor errors are possible since the Minecraft Bedrock version of the game does not have certain components.

Each of the new types of animals has the ability to spawn in its specific biomes, as well as to blink.

The player has the opportunity to get blocks from shearing a horned sheep. A sheep can only be sheared with scissors.
Minecraft Earth Mobs Plus Addon 1.13/1.12+