Halloween Time Add-on 1.19+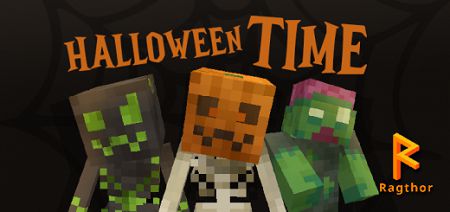 All Saints Day has already passed, but the festive atmosphere in Minecraft still continues. The Halloween Time addon adds decorations in the form of cemeteries with graves to the game, from where all the evil spirits of the cubic world come out. You have to fight these dead so that they do not drag you away with them. Graveyards can be found in several biomes at once, namely in the biome of the plains, swamps, soul sand valleys, red forest, and birch grove.

Also, the player can create stone graves at the workbench to decorate his house and continue to scare his friends.
They are created quite simply and have several types that will differ in the material of manufacture and appearance.

Enable experimental settings for the mod to work correctly.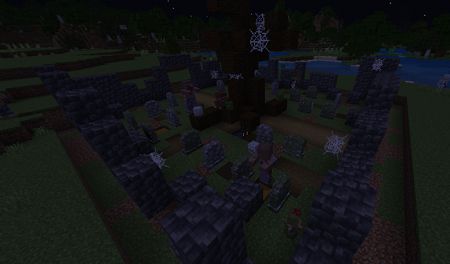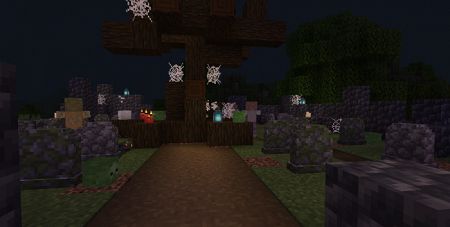 Halloween Time Add-on 1.19+