Farming Mod for Minecraft PE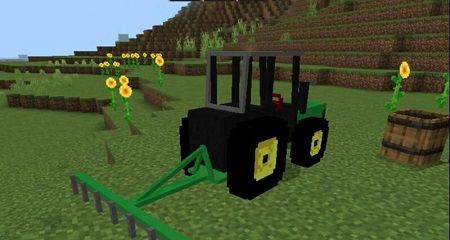 In this article, we have selected for you some Farming Mods that will expand the game by adding new vegetables, fruits, berries, and dishes created from them. The player will be able to arrange their own garden with many crops. Even new tools and vehicles for harvesting and harvesting will be available.

Farm

Do you want your garden or vegetable garden to look well-groomed? Then download this add-on. Steve will not only get the opportunity to expand the range of products and food, but also agricultural vehicles and tools to clean up the area and collect fruits.

To get all the equipment, enter the /function give_tractor_tools command.

The /function help_tractor_tools command contains detailed rules on how to use a tractor, mower, and other tools.

Activate the experimental settings for the addon to work correctly.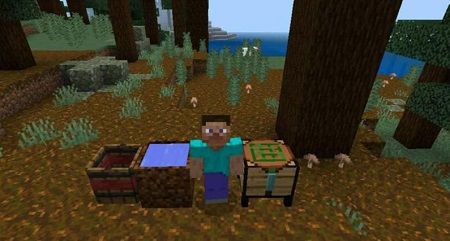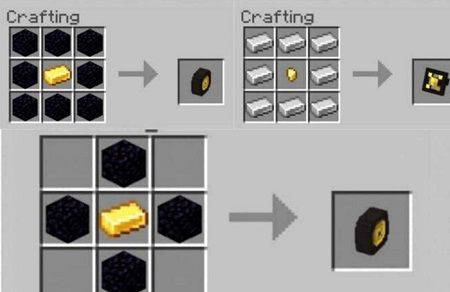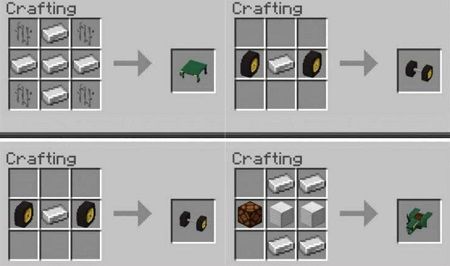 Ultra farming

The mod will allow you to grow various types of vegetables, fruits, and other plants.
6 new crops and 20 food items will be added to the game. You can also engage in winemaking and much more.

To quickly process the garden, a special plow will help you, which will immediately plow 25 blocks around you. And with the help of transport, you will quickly harvest.

In addition to growing fruit trees and crops, you will have a new type of activity - winemaking and cheese making.

To do this, you need to collect grapes, put it in a special wine barrel. And after a while, collect the wine with a glass bottle.

To make cheese you will need a cheese mold and milk. After a while the product will be ready.

Feeders. The wheat feeder will allow you to quickly raise livestock on the farm.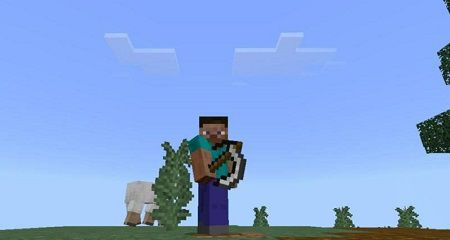 Farming Mod for Minecraft PE