Chisel and Bits Mod for Minecraft PE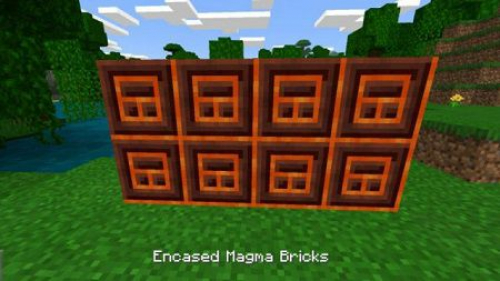 The Chisel and Bits mod will be a great find for players who enjoy building and creating something new. With new features, users can create unique game scenery by reshaping large blocks and creating their own with beautiful and original blocks, as well as special tools. Now it is possible to implement any ideas and translate them into gaming reality.

New blocks will appear in the Creative Inventory for creating masterpieces from different materials. The author spent a lot of time drawing and detailing new blocks so that the player can beautifully decorate any building.

New items include magma bricks, space diamond, marble or prismarine.

Using your imagination and the possibilities of this mod, you can create original buildings and uniquely decorate your house, both externally and internally.


Chisel and Bits Mod for Minecraft PE