Armoury Offense Add-on 1.19+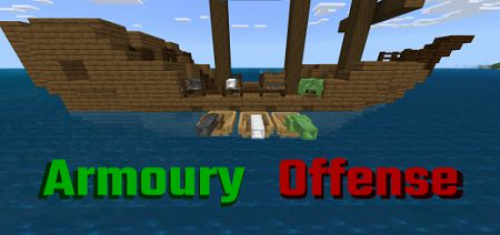 Now in survival mode or playing on the server you will have various cool guns if you download the Armory Offenseadd-on. The author made all new weapons in the style of the Middle Ages, for epic battles.

Characteristics

• Charged with a certain core.
• To shoot, you need to set fire to the Lighter.
• The volley cannon deals damage to nearby creatures.
• You can also connect Cannons to Boats and use them on the water.
• The ram can explode objects in front of it.
• A bucket of water can put out the flames.

Below are the recipes for crafting cannons and cannonballs.

In the new version, the author added the "How to play" menu, where he described in detail the rules for using all new items.

For correct operation, activate the experimental settings.


Armoury Offense Add-on 1.19+