Plants Vs Zombies Garden Warfare Morph Add-on 1.20/1.19+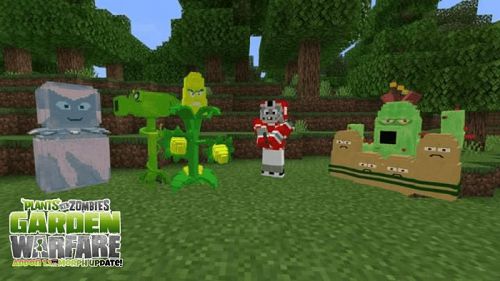 Plants Vs Zombies Garden Warfare Morph addon is based on the most popular game where brave plants protect the house from zombie attacks. Now you have to protect your home. This will help a variety of plant species, each of which performs its function.

You can watch the video below for more details.

How to play?

To become a plant, you need to go to the selected flower and press the No. Transformation button.

Items and invisibility can be obtained via the /function gw command.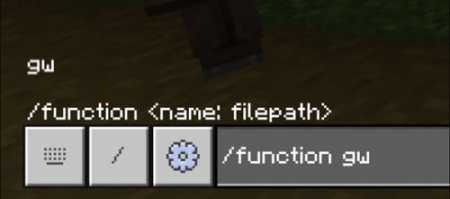 To attack enemies and use all functions, hold the object of attack or ability.

Plants

Bot

• They can move, walk, destroy zombies.

Game

• You can play as this plant and use its abilities.

Play plants include:

• Peashooter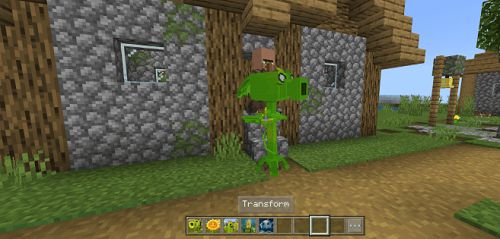 • Cactus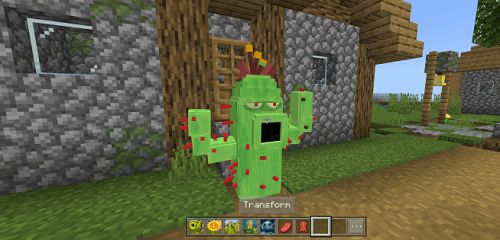 • Sunflower (he can regenerate health)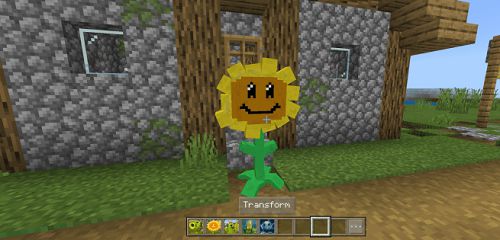 • Corn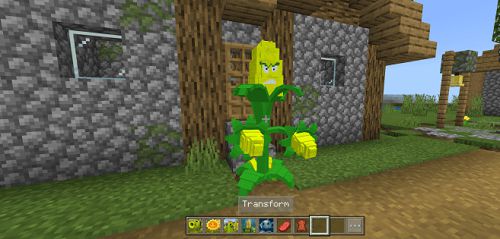 • Chomper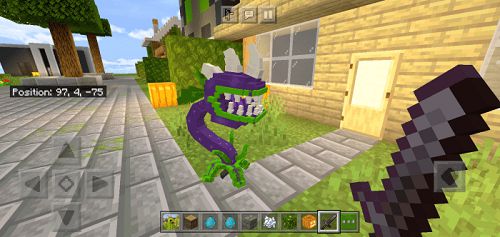 • Iceberg lettuce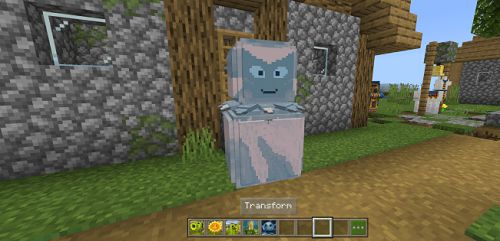 Zombie

All monsters will eat plants and players. Available: Cone Zombie, Brown Cape Zombie, Soldier Zombie, Footballer Zombie, Screen Zombie, Bucket Zombie, and Flag Zombie.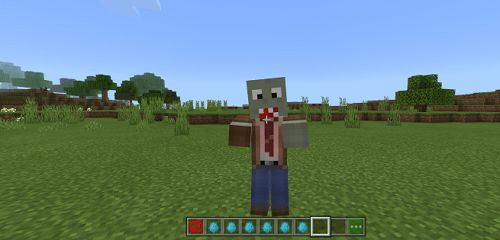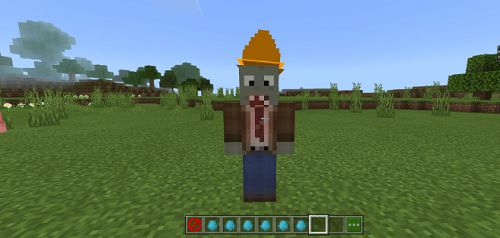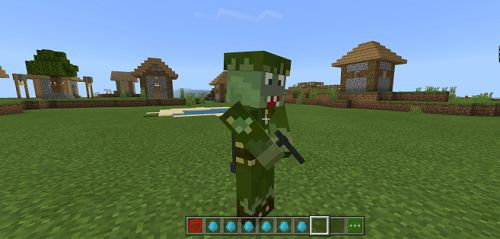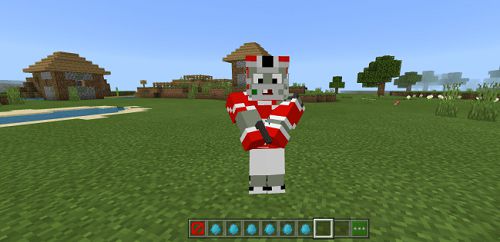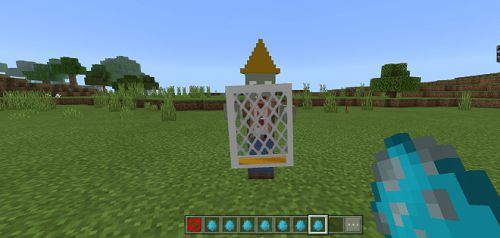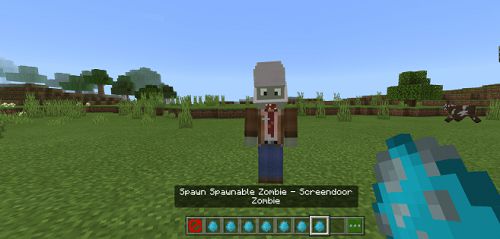 Changes in the new version

• Bugs fixed.
• Added plants.
• Added zombies.
• Improved abilities.
• Improved textures.
• Added multiplayer mode.
Plants Vs Zombies Garden Warfare Morph Add-on 1.20/1.19+