Medieval Furniture Addon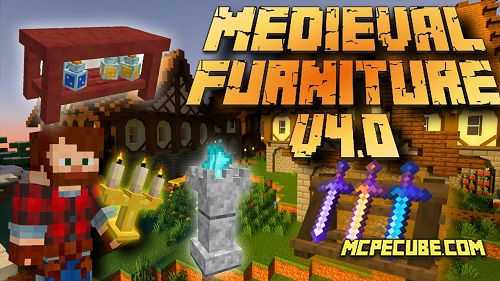 Continuing to improve the atmosphere of your home in Minecraft PE, we are turning our attention to an exciting addon - Medieval Furniture. If you still find joy in carefully decorating your virtual homes in Minecraft Bedrock Edition, then this modification will be a real discovery for you. This addition takes us away from modern technology and electronics, immersing us in an atmosphere of antiques.

For the mod to work correctly, you need to enable experimental settings.

Functions

There are over 150 new blocks in this addon. All new elements, of course, have characteristic "medieval" models and textures, adding an atmosphere of antiquity and mysticism to the game world.

The models are carefully designed and made in 3D.

The player can get all the attributes through the creative inventory, and if they want to quickly create a house in a new style, then just enter the command / function medieval_house.