Napoleonic War Addon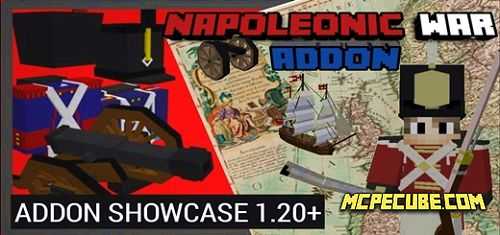 Plunge into the epic battles of bygone times with the impressive Napoleonic War addon for Minecraft! Relive the historical clashes of the Napoleonic era with powerful weaponry and iconic uniforms.

Unleash the power of muskets, rifles, and artillery as you fight on spectacular block canvases. Embody the spirit of the brave soldiers of the past, dressed in the outfits of the time, and lead your troops to triumph on virtual battlefields.

Whether it's storming enemy fortresses or defending your own territory, the Napoleonic Wars addon will take you to an era of courage, strategy, and real combat trials. Get ready to change the course of history by conquering Minecraft with new inspiration!