Minecraft Live 2023 Date and New Mob Vote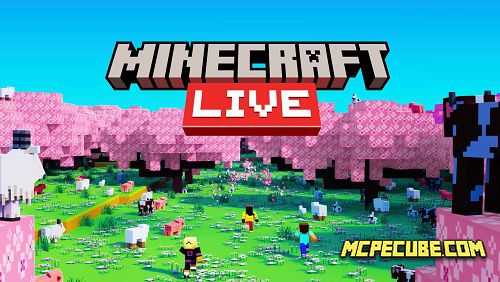 October is the best month in the calendar. Not because it's Halloween, but because of the upcoming real Minecraft holiday. On October 15, we will see the traditional Minecraft Live 2023 event, which promises to bring many new discoveries.

The organizers assure us that this time the event will be even more inspiring and completely dedicated to blocks than ever before.

If you don't know what Minecraft Live is, let's take a closer look. It is at this event that the game developers present all the fresh and exciting innovations they will be working on over the coming year.

Choosing a mob through voting

How can this go by without this important event? Every year we have the opportunity to choose one of three mobs, which will become the new inhabitant of the cubic universe. The previous year's winner was Sniffer, or Sniffer, an ancient dinosaur that searches for seeds. Which mob will win our hearts this year?

Voting will be active from October 13 to 15. Similar to the previous year, you can participate directly from the game. To do this, you will need your own account and access to a special server on which voting is carried out. By the way, on this server you will have an extra day to make your decision, so you can make an informed decision.

Don't miss Minecraft Live on October 15 - get ready for a fun time and lots of exciting surprises!