Minecraft Live 2022: Date, time, how to watch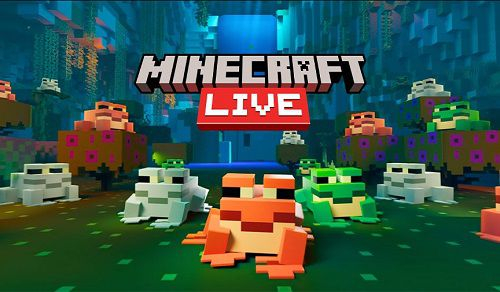 Already in October, fans of the cubic Universe will be able to watch Minecraft Live 2022. Several interesting announcements and an annual vote for mobs in a new format will be made at this event. And in what read on!

A teaser trailer has already been released on the YouTube channel, in which the date of the show was advertised. In this comic video, the developers used new frog mobs that go around the world of Minecraft for a future party, and all other mobs known to us are connected to them.





Minecon will take place on October 15 at 12:00 pm ET. What can we expect?

• It will take a little time for the introductory part, getting to know the Mojang Studios team, and so on.
• Voting together with other community members.
• And for dessert - the announcement of Minecraft 1.20 update. The most interesting part for all fans of the game. Maybe this time we will be pleased with an updated version of the End dimension.

By the way, this time, players will be pleased with real screenshots of already developed new products, and not just art. This gives the likelihood that this content will definitely be in the upcoming release.

Now let's talk about the new voting option. Canceled voting via Twitter. Users can do it this way:

• Using the site Minecraft.Net.
• Using a special program (launcher).
• On a specific server in Minecraft itself.

Voting will begin 24 hours before the start of the live broadcast. Therefore, everyone who wants to vote can take their time and carefully choose their result, because this will affect the future look of the game.