Minecraft Preview: what is it?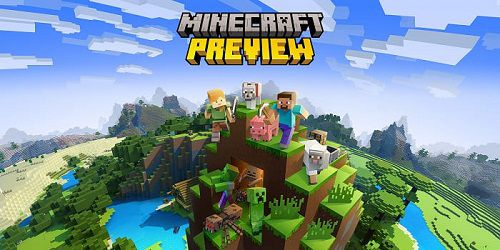 As you know, Minecraft developers give players the opportunity to look into the new version of the game long before the release of the update. This enables users to observe the evolution of new features and capabilities that are in development. Just recently announced a new program Minecraft Preview for beta testing.

A distinctive feature of this program is that it expands the availability for testing for various types of devices. Because as we know earlier this feature was only available on some devices: Android, Xbox One and Windows 10 and 11.

This, of course, will help the developers to quickly identify bugs and problems in the gameplay. Since there will be more users and, accordingly, feedback.

The Minecraft Preview program solves another problem associated with mixing release versions and beta files.



Basic information



1. Already users with iOS devices can install this version.
2. This tester is coming soon to Android, Windows 10/11 and Xbox One.
3. The program for PC, Game Console and Android devices will be available as a separate application that can be installed by those users who have already purchased the game.
4. These features will not be available:

• Multiplayer;
• Realms and Featured Servers;
• Achievements.

5. The marketplace will not be available for all platforms.



How to Install Minecraft Beta on iOS?



Players with Apple devices may already be using the Minecraft Preview program.

To do this, you need to download and install the TestFlight application in the AppStore, and then follow the link.



If you see the message Test staff for this beta is full, then you need to wait until there are places for testing.

If there are free places available, a button to join testing will appear. Click on it and then Minecraft Preview will be installed on your device.