Minecraft 2023 Mob Voting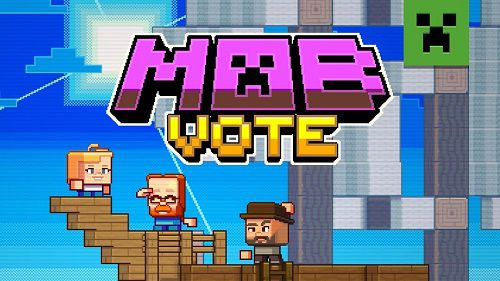 Voting is just around the corner! Prior to the arrival of Minecraft Live 2023, players will be given the chance to pick one out of three mobs that will be reintroduced as part of the upcoming significant update!

Let's delve deeper into these choices!



Crab



This is the first creature that the developers introduced! Its natural habitat is Mangrove swamps, and its most striking feature is its huge claw. A distinctive feature of the Crab is its ability to provide builders with a valuable material - the Claw.

This talon grants builders the ability to position blocks at great distances, unlocking fresh opportunities for construction.





Armadillo



Meet the Armadillo, a distinctive addition to the savannah's wildlife!

Its protective shell is the secret to crafting specialized armor. This creature has a penchant for slumber and takes refuge within its sturdy carapace. The Armadillo's shell can be harnessed to create unique Wolf Armor, offering extra defense to your loyal, tamed wolf companion.





Penguins



Penguins have become the fresh denizens of stony shorelines!

They are certainly not graceful, but their awkward walk makes them irresistibly cute. In addition, they feel great in water and are excellent swimmers. Penguins can even speed up your boat if you decide to take them with you on a sea adventure!



The voting window will unlock 48 hours prior to the commencement of Minecraft Live 2023, set for October 13th at 20:00 Moscow time. You will be able to vote directly in the game (if you have the Bedrock version), as well as on the official website.

But the events themselves will take place on October 15 at 20:00 Moscow time.

And the question for you is: who do you plan to vote for? Tell us in the comments!