Ancient Armor Texture Pack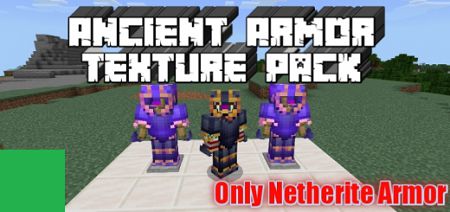 Ancient Armor Texture Pack (Netherite Armor Only) is a new texture pack that aims to improve the warrior's armor and changes its appearance to the updated Netherite Armor. New textures give an amazing look. The armor has antique references and dark tones.

Moreover, this pack is available for all versions of Minecraft. Play and enjoy.

At this point, the pack contains only netherite armor, with a few more planned for gold, diamond and iron.

The new type of armor looks unrealistic among others. It is distinguished by its details and textures.

This build has a simple mechanism, but at the same time significantly improves the quality and appearance of Netherite Armor. With this add-on, you will look differently at this armor. I think it can even be used as an outfit because it really looks awesome!

Below you can see screenshots of the elements from the pack.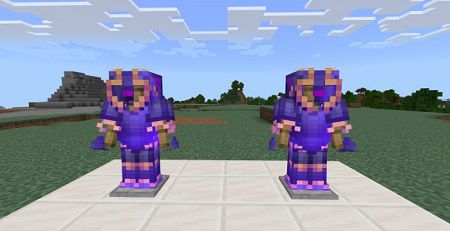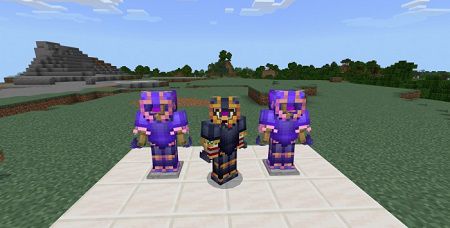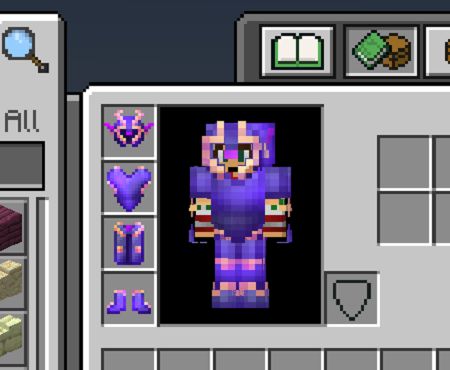 If you use ray tracing, then playing with this texture pack becomes even cooler. Moreover, yes, now there are developments to release a 3D version, it will add various effects, for example, when enchanting, there will be additional animation of particles.

Please, if you notice any errors, and then leave a comment. In addition, of course leave your feedback on this add-on. Have a good game everyone.
Ancient Armor Texture Pack