Fall Colors Texture Pack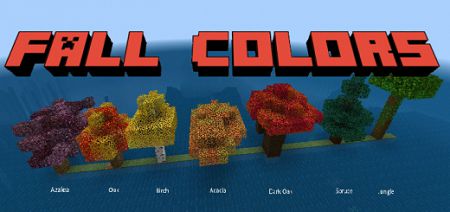 Outside the window, autumn, and of course I want to feel this golden season in my own Minecraft world. Fall Colors is perfect for this business. With this pack of textures you can change the usual green leaves of trees for beautiful warm autumn colors. If you like autumn, then this pack is what you need.

The author made the most realistic autumn in a cubic world. The colors of the foliage correspond to real autumn trees, except for the jungle and fir trees, but in reality they are always green.

The tree will be composed of multi-colored foliage blocks in order to maximize the fall landscape. After all, autumn is rich in different colors. Thanks to this idea, the player will fit into a beautiful autumn forest, in which all the colors of autumn.

This pack of textures changes the appearance of some trees and does not affect the achievement of achievements in any way. Please note that foliage shading is deactivated when using the mod.

Next, I will demonstrate the new types of foliage that will be in this texture pack.




Inimitable golden oak-birch forest.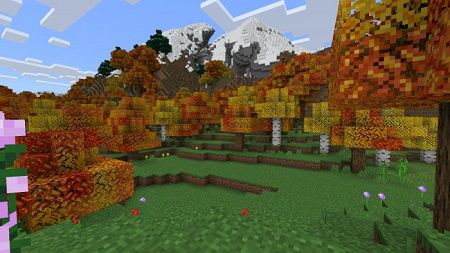 Acacia trees look so autumnal with this mod.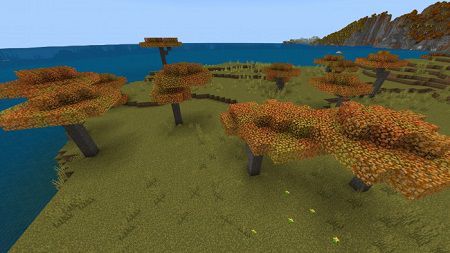 Birches and dark oaks became colorful.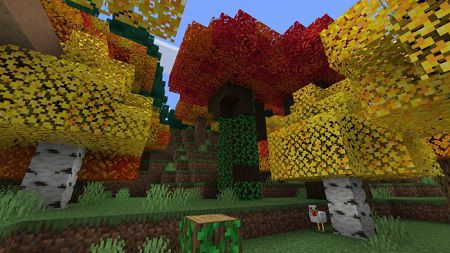 The combination of Autumn Oaks and green jungle trees looks great.