FNAF Texture Pack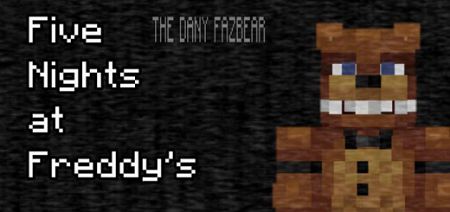 FNAF Texture Pack for Minecraft PE is a set of resources that will bring the atmosphere of the horror game Five Nights At Freddy's into a cube world. This pack is perfect for creating maps on a similar theme.



Description



For those who do not know, FNAF is a series of horror games, the main essence of which is the survival of a security guard in a pizzeria.

At night, terrible things start happening in this place, bear in mind.

On the site you can find many add-ons and maps that are based on FNAF.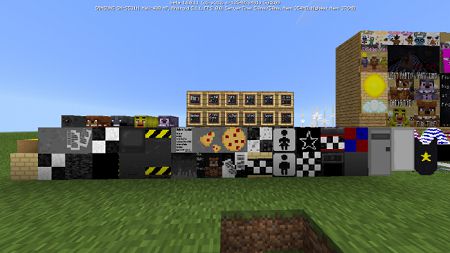 Mobs



This pack does not add any new creatures to the game, but changes the appearance of existing ones to more frightening ones. The functionality of the mobs is preserved, so consider when you fight them.

In the territories, you can meet a bear, a fox or a wolf, a chicken and a rabbit.

In addition, a very scary Freddie Fazber will pursue you. So watch out.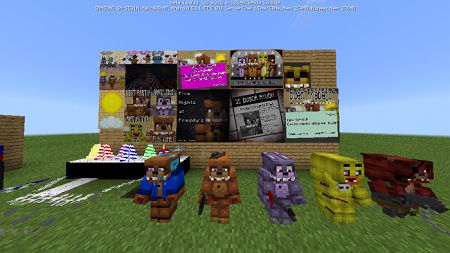 Blocks



Textures affect, among other things, different blocks.

Many building blocks have become part of the pizzeria. Therefore, you can build restaurants and cafes.

The texture of many of the blocks has changed to resemble the original game. This applies to wallpapers, tiles, bricks - all of this was rendered in the style of Minecraft PE.

This is a great way to create horror-themed maps.