Coordinates HUD + Mini Debug Screen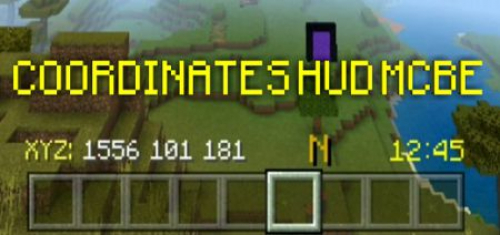 Friends, I have a great texture pack - Coordinates HUD + Mini Debug Screen, which greatly simplifies the game, as it adds information to the display and no longer needs to use a clock and a compass. This essential feature of this build helps when traveling or exploring the Minecraft universe.



What gives this set of textures?



With this build, you won't get lost anywhere. Above the hot bar, the author placed the indication of coordinates, the time in Minecraft, as well as an indication of the cardinal direction to which the game camera is turned. It is very convenient and useful for the game.

Below you can see what the screen looks like with the coordinates, the part of the world the player is moving towards, and the time in the game.



I want to note that in order for this function to work, you need to be on the ground, and not ride on any creature.

You also need to deactivate Hide paper doll in the video settings.


Coordinates HUD + Mini Debug Screen