Purpled Texture Pack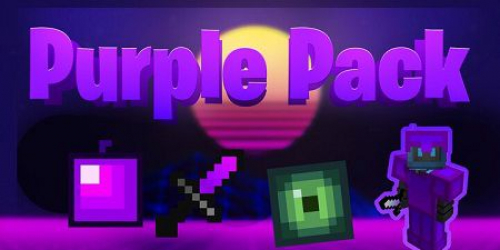 Do you want to change the world of Minecraft and make it unusual? Purpled texture pack for Minecraft PE replaces all the usual blocks and objects with purple. In addition, thanks to the Purpled End resource pack, you can replace the green color of the game elements in this dimension with a soothing purple. This change will add a new look to the game.



Purpled texture pack for Minecraft



I'm willing to bet that the usual colors get bored over time and want to add something new. Just this assembly solves this issue. Regular textures are replaced with new ones that have a purple tint. Blocks, items and other things get a new color.



A beautiful red glow will appear around the world, which will create an atmosphere of mysticism and miracles.
The inventory frame will also change its color to purple.

Diamond armor and weapons will have a beautiful purple hue.



Of course, at first it seems that it is unnatural, but then, when you start playing, you understand that this way the world looks mysterious and surprisingly beautiful.



Purple End



Would you like to change the usual green color in this dimension to another? This assembly replaces the color of blocks and items associated with the End, now their green parts will turn purple. After all, the purple color looks much more mysterious and interesting.



This color was chosen because the author noticed that the creatures have purple eyes, and they also produce particles of this shade. Therefore, he decided to replace the green tint with purple everywhere.